After five years, Grizzly Bear has returned with their fifth studio album "Painted Ruins." Since "Shields," the Quartet separated and went to live life away from the stage, experiencing marriage, divorce and fatherhood. They reunited in June 2016 to begin work on "Painted Ruins," which released on the August 18. The group returns with an album that sounds resolute without sacrificing experimentation.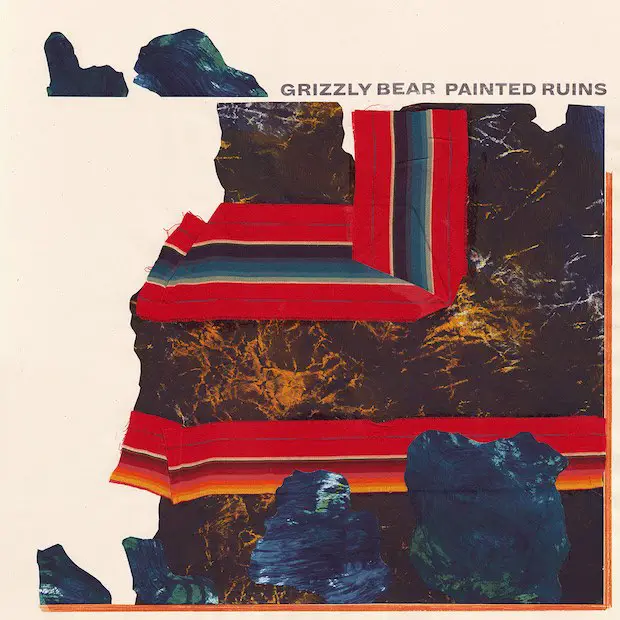 Tracks vary in structure and composition: Some are written more traditionally and laden with hooks, but others guide you through a forest of sound before arriving at a destination. There's a wide variety of landscapes on "Painted Ruins," from hard rock and stripped rhythms to slinking synth. Within each track, there's an underground internal struggle that's begging for a resolution. "Painted Ruins" is separated from its predecessors by a diverse sonic palette and a theme of intense contemplation.
Sound
Grizzly Bear's music has always been atmospheric. If "Painted Ruins" were on a canvas, the composition would be vast, empty and cold. The group makes more use of beats and glitching synth, rather than the steady melodies they frequent on other albums, to create a sense of deep space, a chamber awash in reverb. The first track, "Wasted Acres," declares this as it warms up with synth, strings and woodwinds into a crescendo before Rossen's vocals cue in a slinking bass-line. The subtle change in depth and warmth of the track is a testament to the skill of the four musicians, who have released a steady stream of critically-acclaimed works of indie rock over the past few years.
The aforementioned measured movements characterize "Painted Ruins." Each track has separate components, acting as disparate but necessary pieces of the puzzle. The clearest example of this interaction is between the blossoms of shrill, warped guitars that cry out against Rossen and Droste's harmonies. On "Four Cypresses," the guitar bubbles under the lyrics before taking the baton at the middle of the track. The chords ride a steady wave up to Rossen's final verse, both petering out before the outro.
As a result of the segmentation, the album sounds wider and clearer than "Shields" or "Veckatimest." The experience of listening to a Grizzly Bear album has always been immersive, and "Painted Ruins" demands the same, if not more, attention. The complexity and layers can occasionally be exhausting or overstimulating, but Chris Bear's drums keep the tracks moving and alive. For such an expansive album, "Painted Ruins" needs Bear to maintain a sense of progress.
Lyrics
Grizzly Bear, despite its namesake, has been neither warm nor ferocious. Their single "Two Weeks" from 2009 explored the tedium and boredom ("a routine malaise") that a long-term relationship eventually fosters. Droste is patient yet unfaithful, and the same attitude appears on "Painted Ruins." The dissatisfaction with love and life, yet the refusal to take action to improve them, may contribute to the heavy cost of a complete listen.
"Painted Ruins" has a complex psyche, as if it were a person. In line with the sonic layers, the lyrics of the album are multifaceted and non-linear, and require a few reads to fully understand. In an interview with Song Exploder, Daniel Rossen said that he prefers to write lyrics about real life situations as they happen. As a result, the meaning of a Grizzly Bear song seems quite plain and literal. To dissect a Grizzly Bear song is to read the inner monologue of one of four men in their thirties, which reveals a dry, masculine core.
"Wasted Acres" is a perfect example of Rossen's approach to songwriting. A ride on an ATV through the wilderness leads to larger questions, perhaps unrelated to the moment: "Were you even listening? / Were you riding with me?" These questions, ostensibly directed at nobody, are musings that expose feelings of distrust, alienation and even disappointment in oneself. "Mourning Sound" delivers them as admissions: "I made a mistake / I never should have tried / I took the cake / Finished every slice." The lack of belief in something or someone grows tiresome for a band whose entire discography has lacked heart.
Together
After "Wasted Acres" and "Mourning Sound," two of the suavest-sounding tracks, the album turns to "Four Cypresses." The song begins with a clear, dull metronome and sharp snare, a little more alien and stiff in comparison to the slinking easiness that came before. Instrumental melody is sparing, allowing space for the story of the trees being ripped from the Earth to be heard. "Three Rings" follows, exhibiting the most intricate instrumental arrangement at this point on the album, but a fairly common lyric structure. The refrain "Don't you be so easy / Don't you know that I can make it better" is plain in comparison to the lush soundscape.
The album reaches a high point at the middle with tracks "Losing All Sense" and "Aquarian." The twin tracks feature keyboards extensively, with the former's keyboard and guitar hooks sounding similar to Arcade Fire's "The Suburbs" and the latter's ghastly and cold. "Losing All Sense" blooms to unveil a glissando of strings and Droste's belting: "Like a rogue wave you / Washed right over me / Losing all sense of what my body could feel." Finally, a moment of warmth and tenderness.
After "Aquarian," the album falters until the closer, "Sky Took Hold." The segment is full of pining and suffering over the human condition. "Glass Hillside" has a fair amount of hooks and a stoned, lazy beauty as the refrain "All desire" drones into nothingness, but there is not much else to intrigue. "Neighbors" is written more traditionally, moving from verse to a catchy chorus—"Face to face / We'll watch our bodies break / Not a care in the world"—but doesn't tread any new ground on the album. For an album that asks for so much attention, the least the group can do is entice the listener.
"Sky Took Hold" completes the album on a perfect note, demonstrating the best of what "Painted Ruins" has to offer. Bear brings the verse to the first chorus, bursting with energy and screeching guitar, and then the synth carries the track to the second chorus, before breaking down to a powerful outro: "Since I was a young boy, it was always there / Inside me growing, none of it seems fair / I've grown to accept it, let it take the stage / And leave me helpless, watching far away." "Sky Took Hold" echoes the theme of total surrender and acceptance from "Losing All Sense" and "Neighbors," which gets to the core of the album.
The members of Grizzly Bear have enjoyed a long, successful career and have grown personally in parallel to their music. Ruminating on past mistakes, admitting personal faults and loosening a stubborn grip on life—maybe you can call that painting ruins.