Remembering Jose Fernandez
Though Fernandez' journey toward opportunity was uniquely Miami, the joy he accompanied it with was uniquely his.
By Danny Enjamio, Santa Fe College
---
If there's a Cuban on a professional baseball diamond, it's usually pretty easy to spot him.
Within the confines of the boring and tradition-laden walls surrounding Major League Baseball, a Cuban baseball player can stick out like a colorful, arrogant cowboy among a cast of dull robots. Some American baseball players double as security guards in order to protect them, meaning in order to break through, it would probably take somebody raised from the outside. Few have the combination of baseball ability, colorful personality and sheer moxie to penetrate those walls.
Jose Fernandez, who died last weekend at the age of 24, personified those three qualities to perhaps a more pronounced degree than anybody ever has.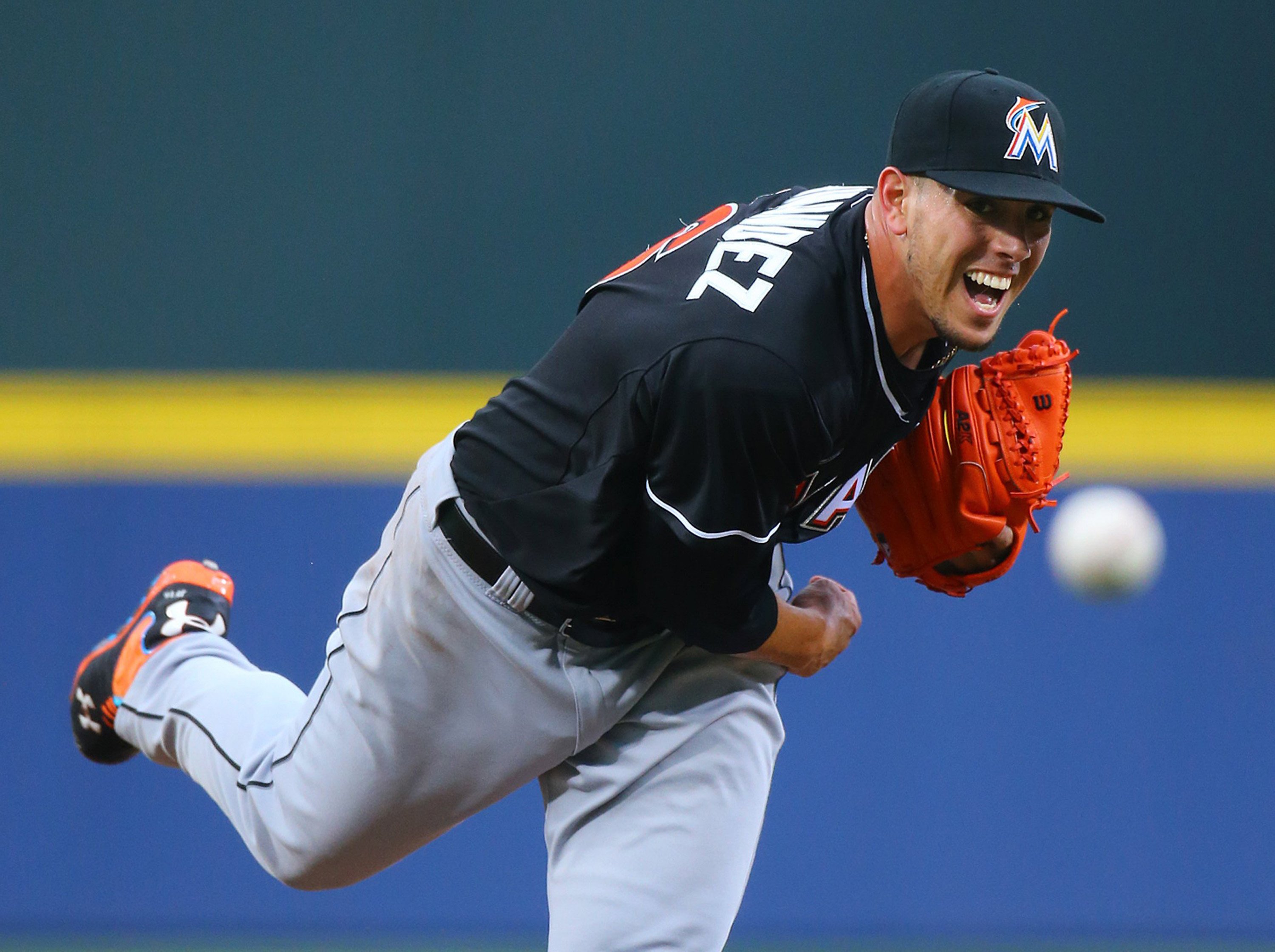 Like most people from Miami, I don't much care for the Marlins unless they happen to be playing well. It's difficult to find a consensus in Miami on anything related to its baseball team, but there was a consensus on Jose Fernandez.
Playing sports as a kid, you're taught to have fun. Joy, the supposedly inherent quality of sports, tends to fade away the older you get. But for Jose Fernandez, that valuable yet elusive characteristic never did. As a friend of mine tweeted, "Watching Jose Fernandez pitch was so much more fun because you knew he was enjoying it as much as you were." Indeed, he wore joyfulness in competition more than any athlete I've ever seen, while somehow never allowing you doubt his competitive nature and raw intensity.
And he always looked so free.
According to Marlins president David Sampson, Fernandez used to tell him that Americans don't understand freedom because they've never lived without it. The people born in Cuba who are lucky enough to come to this country understand the freedom the pitcher so passionately displayed not only on "Jose Day," which is what his home starts were dubbed, but every time he was in front of a camera.
Those who, like him, experienced life like prisoners on an island run by thieves and destroyers can best understand his outward appreciation of freedom. His story may seem surreal to most, but to many of the people living in the neighborhood that surrounds the ballpark he dominated in, his story was too real.
That group of Cuban-Americans share lives linked by risk and sacrifice forged during the struggle to achieve the ambitious goal of freedom. Once Jose Fernandez finally achieved it, he never let it go. And he really didn't give a damn if it bothered you.
When he hit his first home run for the Marlins, he paused to admire it, a heinous act that the protectors of the game refused to allow.
Jose Fernandez hits first home run, benches clear
A brawl ensued and Fernandez smiled after the opposing team rushed out of the dugout. He had penetrated that century-old wall because this Cuban pitcher was free, and the road he traveled to get to that point was hazardous enough that he was going to savor hitting a major league homerun.
Just as he did on that day, Jose stood out every time he pitched. Often times, he stood out on days he wasn't pitching, exploding with delight from the dugout when his teammates succeeded, the kind of delight sooner found on a little league diamond than a big league one. The kind of delight that made him so easy to root for and, though it hurts to even think of it, the kind of delight that he was never able to experience with his soon-to-be-born child.
I never met him and certainly didn't watch him pitch nearly as much as I wish I had. But like the rest of the people lucky enough to say he represented their city, I was filled shock and sorrow when I heard the heartbreaking news. My attachment to Jose Fernandez and his journey was realized most at that moment.
Like so many people born in Miami to parents or grandparents raised in Cuba, as the years go by, those aspects of my family's history, the struggle of fleeing Cuba and eventual triumph of living in this great country, seem more distant. But Fernandez and his story served as a reminder of why Cubans risk everything in the hopes of freedom. He was a dominant athlete, yes, but more importantly he was always so unmistakably Cuban, so unmistakably Miami, so unmistakably free.
Indeed, the elements of his journey towards freedom—the risk, the sacrifice, the hope—are common to people throughout my hometown. But the joy he chose to accompany his freedom with? That was only common to Jose Fernandez.