The Other UFC Female Fighters
As women's MMA grows in popularity, here are all the names that you need to know.
By Brooke Mondor, Brookhaven College
---
Unless you've been living under a rock, you've probably heard of Ronda Rousey.
If you have been living under a rock, here's a Rousey refresher. Known for her judo skills, almost-perfect fighting record and for being an all-around badass, Rousey is the former UFC Women's Bantamweight Champion (after recently losing to Holly Holm and losing the title), and some would say the most recognizable woman in the UFC.
Aside from Rousey though, there are dozens of other successful female athletes in the league. In honor of the recent Holly Holm vs. Miesha Tate fight, here are a few equally awesome female MMA fighters you should know about.
Cat Zingano
Zingano is currently ranked #3 in the women's bantamweight division, and has been fighting professionally since 2008, when she won the Ring Of Fire Women's Bantamweight championship.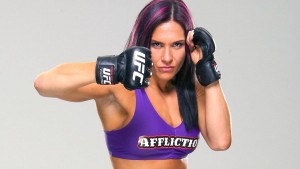 Zingano eventually fought her way to the top of the rankings, and earned her way into a title fight with Ronda Rousey, which went poorly. The fight (and loss) was all of fourteen seconds long, and came as a shock to many of her fans.
To make matter worse,Zingano's husband passed away in 2014. He had been her biggest supporter, and under his instruction she had begun to dominate the mixed martial arts scene.
Even after the upsetting defeat to Rousey and the devastating loss of her husband, Zingano continues to truck on and is back in the fighting scene. Her skill and determination make her an inspiration to women and female fighters everywhere.
Amanda Nunes
Born in Brazil but fighting out of Florida, Amanda Nunes is currently ranked #4 in the women's bantamweight division. At age 7 Nunes started karate, and by her teenage years she had taken up kickboxing and training jiu-jitsu.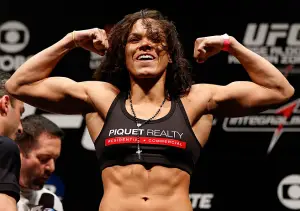 Now, at 19, Nunes has a black belt in jiu-jitsu as well as a brown belt in judo, which makes me want to reevaluate my life choices. At 19 she was a pro fighter and I am lucky if I can stop watching Netflix long enough to eat food.
Joanna Jedrzejczyk
The Polish pounder is the current women's strawweight champion, which makes her UFC's first Polish champion and only its third European champion. As a person of Polish heritage, I must confess that she is definitely one of my favorites solely because of her Polishness.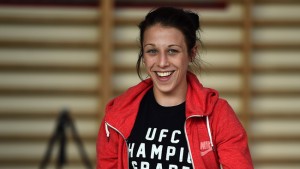 Recently, controversy has surrounded Jedrzejczyk as the verdict of her last fight, a victory over Claudia Gadelha, has been called into question. Whatever the case may be, Jedrzejczyk's 13-win streak makes her a force to be reckoned with.
Claudia Gadelha
Gadelha, an important part of UFC history, is currently ranked #2 in the women's strawweight division.
She won the first UFC women's strawweight match by unanimous decision in 2014, and is also a three-time World Champion at Brazilian jiu-jitsu in the brown belt division (she is now a black belt).
However, her perfect record was ruined recently after losing to Joanna Jedrzejczyk in a controversial split decision loss. Gadelha is understandably upset by the decision, and has gone on to say that Jedrzejczyk knows that she lost.
Gadelha also said that she and Jedrzejczyk "…need to fight again to prove to us who is the best strawweight in the world." That would definitely be a fight worth watching.
Rose Namajunas
Namajunas started practicing taekwondo at a young age, and earned her junior black belt as a 9-year old. She went on to do both karate and jiu-jitsu, and eventually started kickboxing and mixed martial arts.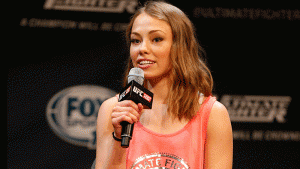 Namajunas now has a black belt in karate and taekwondo, a blue belt in jiu-jitsu and has been fighting professionally since 2013.
Not only is Namajunas a successful athlete, but she can really rock short hair. She is currently ranked #3 in the women's strawweight division and is engaged to UFC vet Pat Barry.
With the recent rise in popularity of Ronda Rousey, the UFC has begun getting a lot of attention from the media and snowballing in popularity. Recently, as Rousey was preparing to fight Holly Holm, it seemed like everyone was talking about the bout. Everyone. From random people on the internet to every person on every talk show.
It's great that so much attention is being brought to this super entertaining and physically demanding sport, and it's even better that women have been major factor in attracting that popularity. The women listed above are just a few of the many talented female MMA fighters. You can read more about them and many of the other female fighters here.