Dwyane Wade, Miami's Adopted Icon
The man who turned Miami into a basketball town is leaving. Here's what fans have to say.
By Danny Enjamio, Santa Fe College
---
When Dwyane Wade left Miami, an era ended.
He wasn't just a superstar athlete or a great ambassador for the city. No, Dwyane Wade represents a chapter in Miami's history, and for those in my generation, he's all we've ever known.
Wade was at the center of every Miami sports memory I've ever had. Seriously. I only vaguely remember the Marlins' 2003 World Series, and my most memorable Dolphins moment was a touchdown to avoid a winless season.
My fondest Miami sports memories were of the Heat winning championships, none of which would be possible without Wade. Beyond that, it's the other years, the forgotten ones, the ones without Shaquille O'Neal, Lebron James and Chris Bosh, when the difference between a 45-win Heat season and 15-win Heat season was a healthy Dwyane Wade.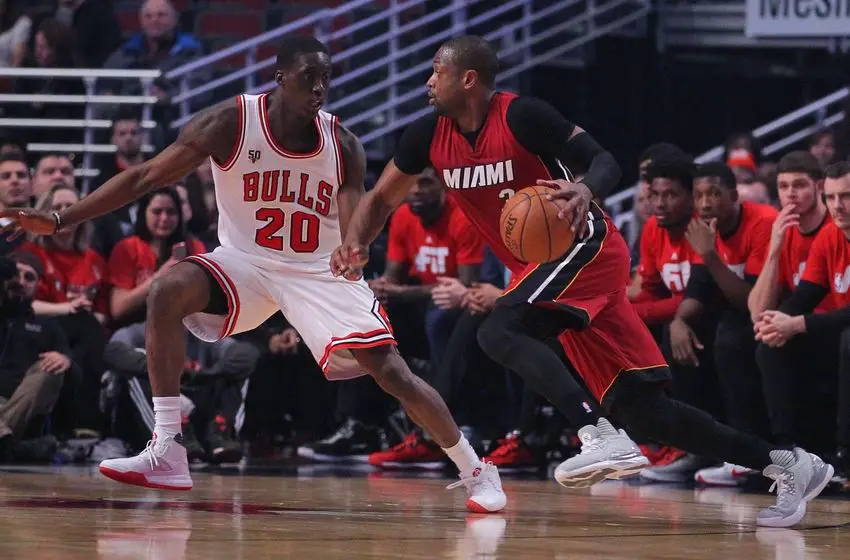 Like so many Miami kids, I took pride in watching those mediocre Heat teams on the local broadcast, as if I got to enjoy the Wade show weekly while the rest of the country didn't because he played in my city.
His professional career perfectly coincided with my upbringing, meaning Dwyane Wade playing for the Heat was a constant in my life. I always took him for granted, because him representing my city was just always so.
And now it's not anymore because he's gone, taking a piece of my childhood with him to Chicago.
That's not an exaggeration. Wade's impact on the people my age in this community is forever cherished, not only because of how great he was, but because we don't know what Miami was like without him. 
I don't want to make this about the way it ended. The emotion, selfishness and blame that I've certainly been guilty of spewing about his departure will never be as unfortunate as this simple reality:
Dwyane Wade isn't going to play for the Miami Heat next season.
For some odd reason, Miami fans have a terrible reputation with the rest of the sports world. But over the past thirteen years, Dwyane Wade was Miami's, no matter what anybody said about it as a sports town.
Part of what makes this split so difficult is that I'm starting to grasp how rare what this city had with him was and how unsure I am that Miami will ever have it again.
I'm realizing now that most people don't get to have their own Dwyane Wade, the local superstar athlete that correlates perfectly with their childhood.
There are certainly other circumstances that contributed to this being so, such as the Dolphins epitomizing mediocrity during the same span, but Miami turned into a basketball town during Wade's career. He's the kind of athlete whose accomplishments and impact are appreciated more in hindsight. And like most Heat fans, my relationship with Dwyane Wade grew complicated as he aged.
He became a convenient scapegoat whenever the Heat struggled.
The habits he once got away with because of freakish athleticism slowly made him seem lethargic on the court, and the brunt of an injury-filled career was often evident in his old school game.
But sometimes the old Wade gave you a glimpse of better times.
Times like when he dominated Spain in the Gold Medal game of the 2008 Olympics or took on the Celtics by himself in the 2009 playoffs. Times like his showing in the 2006 NBA Finals, considered perhaps the greatest individual performance in Finals history, when he delivered Miami its first basketball championship virtually single-handedly.
Watching him compete against Charlotte and Toronto in the playoffs this year was a nostalgic trip back to those moments. I took pride in how stupid he made me and other doubters look when he seemed to go back in time, and I discovered an appreciation for Dwyane Wade I had never really explored.
I'll cherish this past Heat postseason, Wade's final one in Miami. My friends and I watched it together, a bunch of Miami kids enjoying Wade's heroics as college freshmen the same way we did throughout our childhoods.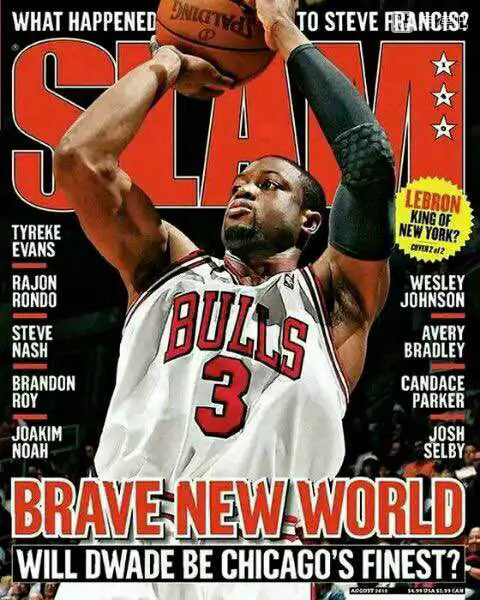 I didn't know it then, but the Game 6 he helped close against the Raptors was the final page of the first chapter of my Miami sports life. It's hitting me now, as I write this, that the Toronto series was it.
I didn't get to enjoy the closure of his final game in a Heat uniform, didn't get to give my undivided attention one final time to the icon I never fully appreciated. I guess I always assumed he would always be there, the ever-present symbol of the city I love. Dwyane Wade will not play for my city again, and I'm really going to miss it.
Chicago, you may technically be his hometown, but Miami and Dwyane Wade will be linked together for eternity. Not only because he happened to play here, but also because he went out of his way to assure critics that this trash sports-town was his.
And those are the memories I'll cherish most.
When he would run somewhere on the floor of the American Airlines Area so he could be alone, making sure every eye in the Miami crowd was on him, and tell the world, "This is my house."
No matter what uniform he wears for the remainder of his career or star player joins the Heat in the future, one thing is forever certain:
He was right.