Summer days may be long, but they have a tendency to fly by. From the last final of spring term to the first class of fall term, college students have to make the most out of their summers, and are often searching for the best ways to use that time. Because, yes, working and making money is important in the summer, but so is having fun. During the school year, adventures are limited to quick day trips and stolen weekends between homework, projects and papers. In the summer, though, students have the chance to dedicate longer periods of time to traveling and exploring.
While grabbing a friend or two and checking out a new coffee shop or ice cream parlor may be a great way to spend a day, traveling a little farther in search of a grand summer adventure gives students an opportunity to do something that would be difficult, if not impossible, during the school year. Once a group of friends decides to embark on one of these adventures, they have to decide where to go.
My suggestion? A national park.
While any national park is likely to be a worthwhile destination, here are ten of the top parks for college students to visit.
1. Yellowstone (WY)
From bubbling geothermal pools and explosive geysers, to wildlife watching and forested hikes, America's first national park is a popular destination for a good reason. College students who make the trip to Yellowstone can see Old Faithful, the Grand Prismatic Spring and the Grand Canyon of the Yellowstone, among others, and can take the time for beautiful hikes and animal sightings throughout the park.
2. Redwood (CA)
Redwood National Park is home to some of the most impressive trees on earth, including the Hyperion tree, which reaches more than 379 feet. These giant redwoods give the park its name, but they aren't its only attraction. The park is also home to prairies, rivers and over forty miles of coastline, all of which can be seen and accessed via scenic roads and/or hiking trails. Grey whales, seals and sea lions can often be spotted swimming in the water surrounding the park.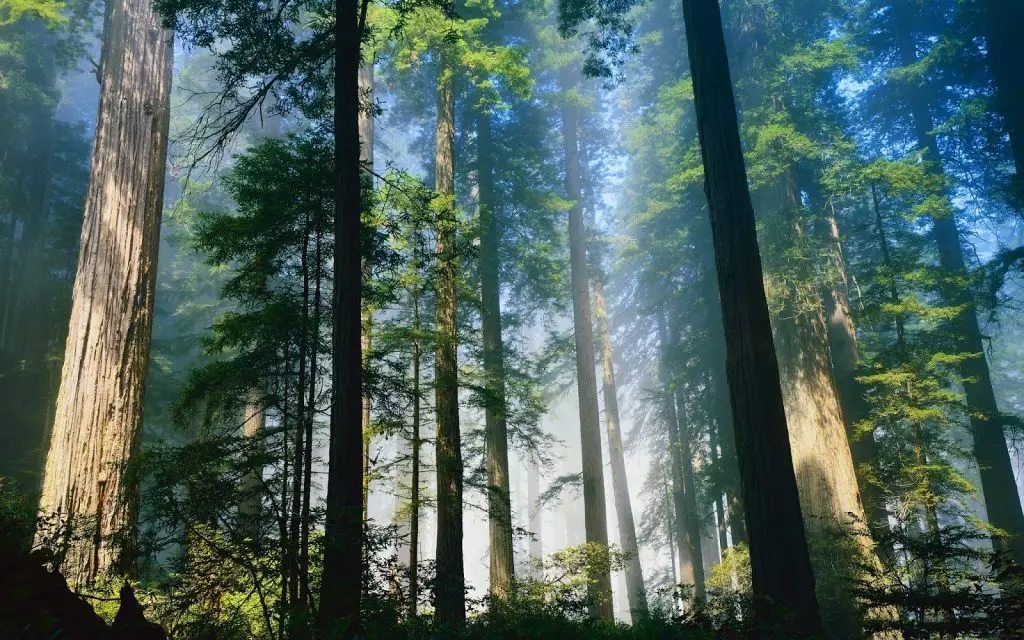 3. Acadia (ME)
Acadia is the nation's first eastern national park, and is home to stunning natural views. Situated on Maine's eastern seaboard, it is one of the first places in the nation to see the sunrise each morning and it is a popular destination for sightseeing, hiking and biking. Just outside the park, the town of Bar Harbor provides visitors with a myriad of souvenir shops and ice cream parlors, perfect for a casual afternoon with friends.
4. Great Smoky Mountains (NC/TN)
For students looking for an extra dose of cultural history to go with their national park experience, Great Smoky Mountains provides a glimpse into the remaining pieces of Appalachian culture. It is the most-visited national park and is home to a wide variety of animals, from black bears to fireflies. And, like most national parks, it offers beautiful hikes with varying lengths and difficulties.
5. Biscayne (FL)
A world away from the forests and mountains of the first four parks, Biscayne is a marine oasis. Though this park is within sight of downtown Miami, its crystal clear waters are filled with reefs and islands. This particular park requires a willingness for adventure, as it contains only one mile of paved roadway. Boats, kayaks and canoes become the primary means of transportation, just as they were for the native peoples who lived on the park's shores hundreds of years ago. Today, students who visit the park can spend their time snorkeling and diving between shipwrecks and reefs.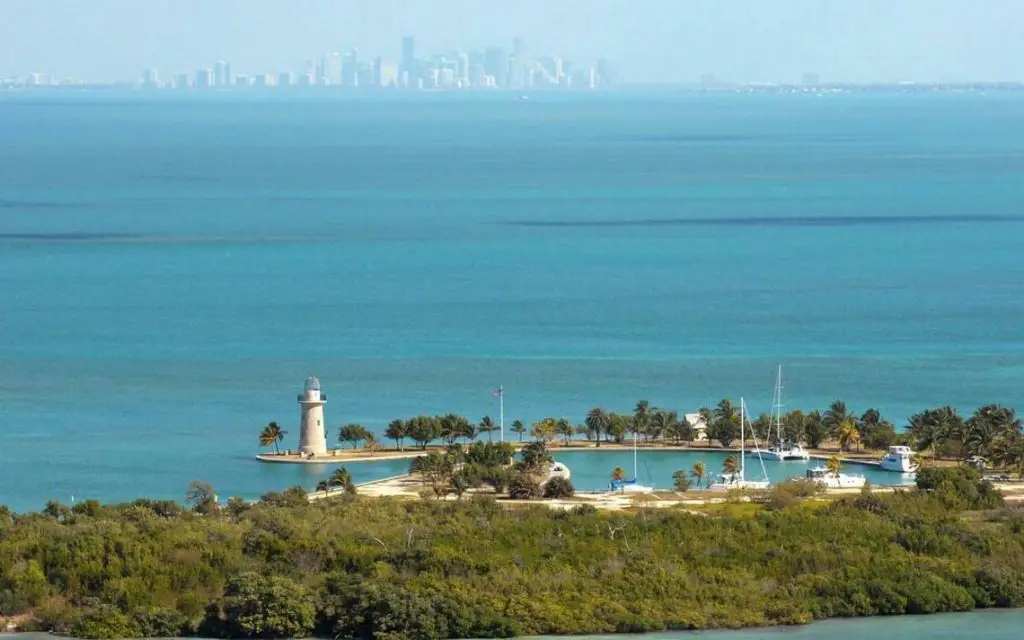 6. Badlands (SD)
Driving up to Badlands National Park is like entering a science fiction novel. The geologic deposits protrude ruggedly from the flat plains in a variety of colors and textures. They are home to one of the world's richest fossil-beds and offer stunning views of the night sky and the morning sunrise. Though the Badlands are a long drive from most colleges, they make a great destination and are only a hundred miles from the beautiful Black Hills and Mount Rushmore.
7. Zion (UT)
The red rock of Zion National Park offers a variety of options for exploration. Students who make the trip to the park can hike the many sandstone formations, go river rafting at the base of the valley or even, with the right experience and permits, go climbing or canyoneering within the park. Steep hiking trails provide stunning views, while narrow slot canyons bring hikers into the center of the action; trails such as The Narrows even allow for some river exploration along the way.
8. Bryce Canyon (UT)
Hoodoos are "tall skinny spires of rock that protrude from the bottom of arid basins." Shaped roughly like totem poles, these geological structures are eroded into being by slightly acidic rainfall coupled with the constant melting and freezing of rain and snow. Bryce Canyon National Park, with its bright orange limestone, contains the largest collection of hoodoo formations in the world. The park is a great place to pick up a few real-world geology and astronomy lessons from park rangers, as well as to spend time hiking on any one of a wide variety of well-maintained park trails.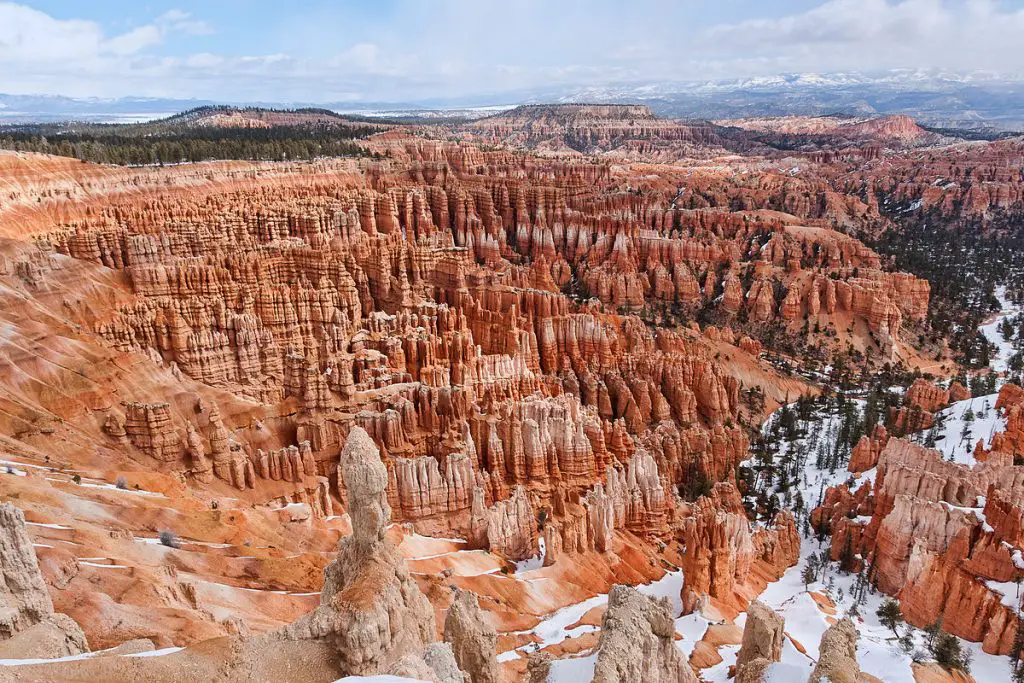 9. Voyageurs (MN)
For students who are looking to couple outdoor adventures with cultural history, Voyageurs' three hundred forty square miles of interconnected waterways are filled with signs of Native Americans, fur traders and homesteaders. The best way to explore the park's many lakes is by boat, and may be done via guided boat tours. For students wanting a more traditional experience, canoe tours are also an option.
10. Big Bend (TX)
Situated along Texas's southwest border, Big Bend National Park does nothing small. Wide open canyons, vast deserts, tall mountains and big skies make the park an ideal outdoor destination. The park contains more than one hundred fifty miles of hiking trails and two hundred fifty miles of vehicle-access roads (one hundred of which are paved), which gives visitors the choice to explore the park as they wish. After a long day of hiking or driving, visitors can see approximately two thousand stars light up the night sky.