Fighting the Right Battles
Instead of pursuing vague titles, schools should take concrete, implementable steps to ensure the safety of their students.
By Kara Mercer, Northern Illinois University
---
Following his stance on immigration and attempt to pass a travel ban, many protests have been organized against President Donald Trump.
One of the most recent protests was a day without immigrants boycott, which called for immigrants to refuse to work, spend money and send their children to school, with the goal being to prove how important immigrants are to the country. The protest came with consequences, though, when over 100 protesters were fired from their jobs. Many college students participated in the protest, much like they did when Trump won.
After Trump won the election in November, several protests popped up on college campuses nationwide. Students came together to demand that their colleges declare themselves "sanctuary campuses" to combat the uncertainty of what a Trump presidency would imply.
A sanctuary campus, originating from the term sanctuary city, implements policies to protect undocumented students, some of which include refusing to comply with immigration authorities to protect students from deportation, pursuing private funding and scholarships for undocumented students, and providing counseling services.
There's no legal definition of a sanctuary campus though, which makes it hard for university administrators to declare themselves as one, but many colleges have been trying to do what they can to ensure their students feel safe on campus. Northern Illinois University (NIU) recently declined to declare itself a sanctuary campus, despite a petition from concerned faculty, staff and students.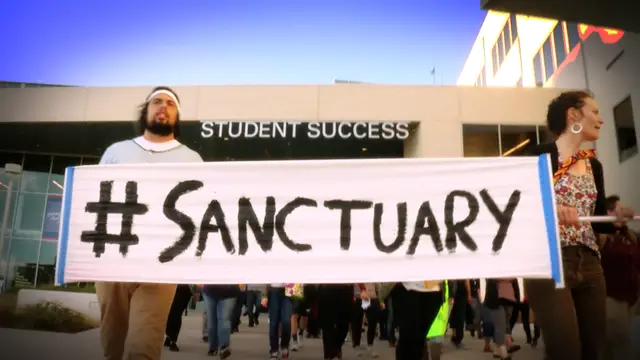 The president of my university sent out an email with a promise to protect the undocumented students to the best of the university's abilities in compliance with the law, as well as a link to a more in-depth justification for declining the petition. The reasons outlined on the webpage are echoed by other universities as well.
Essentially, "sanctuary" is too vague a term, and it can be misleading to college staff and students. Because there is no legal definition outlined, there are no specific rights given to undocumented students. University of California and Stanford University are among many other schools that also declined similar requests from their community.
While protests and petitions are a good sign of solidarity throughout college campuses, there are also consequences. The response to universities declaring themselves sanctuary campuses was a bill proposed by California representative Duncan Hunter, called "No Funding for Sanctuary Campuses Act." The bill is meant to prohibit federal funds, entitled by title IV of the Higher Education Act of 1965, to colleges that violate immigration laws.
The bill was originally proposed in December, was declined and has since been reintroduced, but the decision is still up in the air. Another representative, Earl Ehrhart from Georgia, proposed a similar legislation that would take away state funding in response to Emory University's adoption of certain sanctuary campus policies.
Funding is hard enough to come by, especially in Illinois, which doesn't have a state budget. I've already seen the changes the budget impasse has caused in my school, like printing allowances disappearing and funding cuts to different campus departments. If the proposed bill were to pass, even more funding would be taken away from students trying to get an education, regardless of immigration status. There would be fewer opportunities to fund scholarships or grants for undocumented students.
While other states' colleges aren't worried about the budget, they still rely on federal and state money to get what they need. There are other actions the government can take to strip more than funding from universities who want to protect their students.
While Trump was running for president, there was a threat to repeal executive orders made by former president Barack Obama. While he hasn't made a move toward the Deferred Action for Childhood Arrivals (DACA), it is still a possibility. Repealing this order would result in many undocumented students losing their social security numbers or work privileges. With the unpredictability of President Trump and his administration, universities are nervous to declare sanctuary status.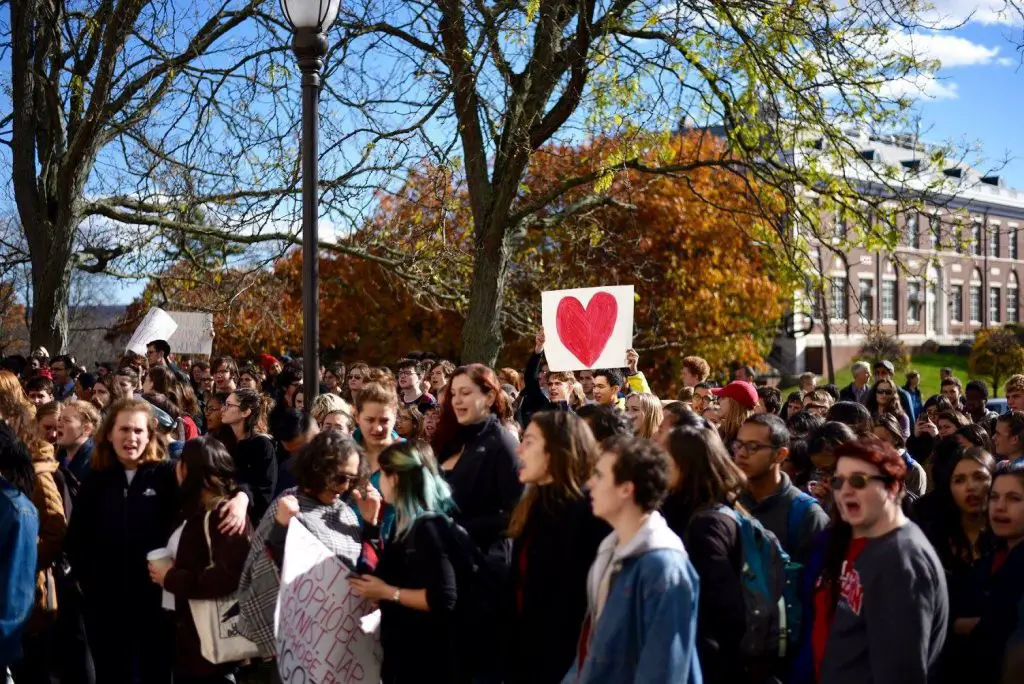 First and foremost, universities should be worried about students. Colleges can still provide protection to undocumented students. NIU went through the points outlined on the petition and addressed the actions being taken without declaring the status. Other universities can follow suit, so students know what is being done to help them.
Universities should make their stance clear on the issue, so students can feel safe. Schools can also implement bias training for faculty, so they can intervene in any situation between students. Counseling staff can also be trained to deal with the problems associated with being an undocumented student in higher education.
Instead of demanding sanctuary campus status from schools, students can see if there is already a DREAM Action student organization, or they can start one of their own. DREAM Action student organizations, named after the Development, Relief and Education for Alien Minors Act, focus on creating a safe space for undocumented students and examine the difficulties they face in higher education.
These programs build a community for undocumented students to connect with others going through a similar situation. DREAM organizations also provide resources to find scholarships and other types of funding for students, such as those ineligible for financial aid.
Everyone deserves an education. College is a place to advance your future, and there shouldn't be limitations to the access of higher learning. Universities declaring themselves sanctuary campuses could actually hurt undocumented students by limiting how much funding the university receives and how many resources it can provide to its students.
The label "sanctuary" is a target, and representatives have already begun to respond with consequences for universities who label themselves as such. In the face of uncertainty, university communities must come together to assure the safety of the students.