Five Coaches Whose Jobs Are on the Line
It's only two weeks in, but they might already be on the way out.
By Danny Enjamio, Santa Fe College
---
Two weeks into the college football season and there have already been plenty of reminders of why it's the greatest.
From seeing Charlie Strong jump for joy after a win over Notre Dame and Houston yet again dominate a national power, to Deondre Francois carving up Ole Miss in the second half and Lamar Jackson reminding everybody of how fun college football video games were, the beginning of the college football season has been good to most people.
I say most people because for some, the initial weeks of the season look a lot like the end of the road. After two weeks, some coaches already look like they may be on the way out at their respective programs. Here are a few coaches who need to turn things around fast, because the beginning of the 2016 season has not been kind to them.
1. Mark Stoops – Kentucky
Two years ago, Stoops was a hot name, even talked about as a candidate at Michigan for the job that ultimately went to Jim Harbaugh (I think they made the right choice). But after three straight seasons without either a winning record or bowl appearance, Stoops was on the hot seat going into 2016.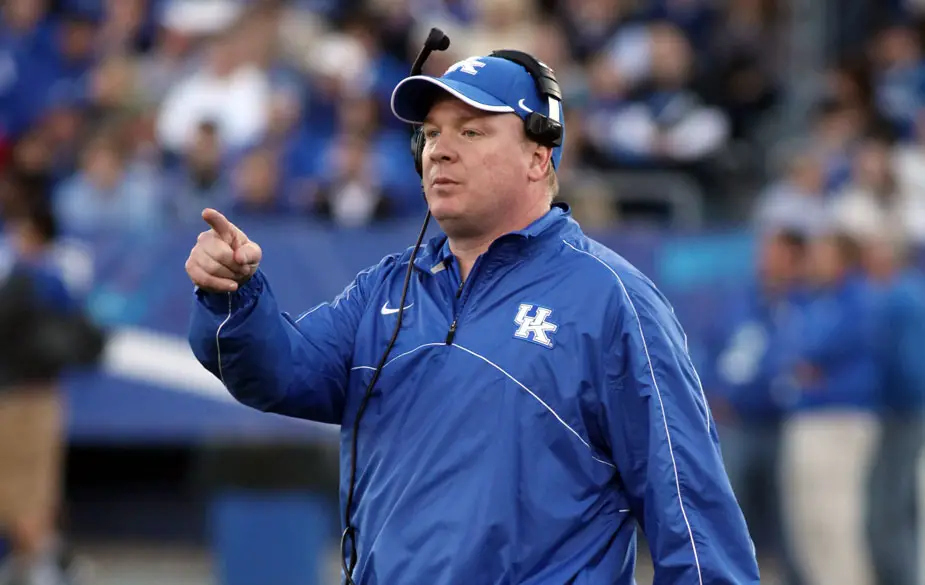 His Wildcats opened the season by blowing a 35-10 lead to Southern Miss, and then followed that up with a 45-7 loss to Florida in which they were out-gained by the Gators 564-149. The team looked completely disinterested against Florida, and the two losses drop Stoops' overall record to 12-26. Barring some kind of miracle turnaround, it seems the question isn't if Mark Stoops will be fired at Kentucky, but rather when.
2. Les Miles – LSU
Like Stoops, Miles came into the season knowing he was coaching for his job after almost getting fired toward the end of the 2015 season. In the preseason, the expectations were high for LSU, who began the season ranked in the top 5. However, the same issue that almost cost Miles his job last season, the lack of a semi-competent offense, certainly hasn't been fixed so far.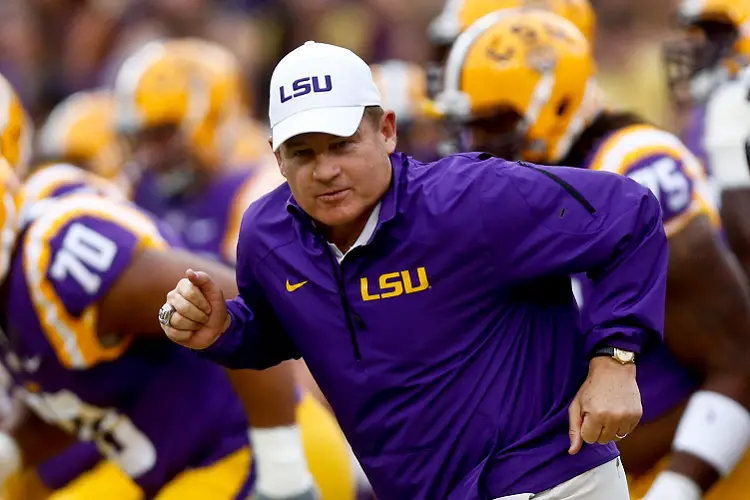 The Tigers opened the season with a 16-14 loss to Wisconsin, throwing for 131 yards and two interceptions, then followed that up with another poor offensive performance (they actually threw for fewer yards in this game) in an uninspiring 34-13 win over FCS Jacksonville State. Miles has won a lot at LSU, including a national championship in 2007, but the program has stagnated and the same problems keep lingering. Pending a turnaround, LSU will likely be the frontrunners in the Tom Herman sweepstakes in a couple months.
3. Clay Helton – USC
Well here's the good news for Helton: He's probably not going to get fired no matter how bad USC is this season. Here's the bad news for USC: Helton is probably not going to get fired no matter how bad USC is this season.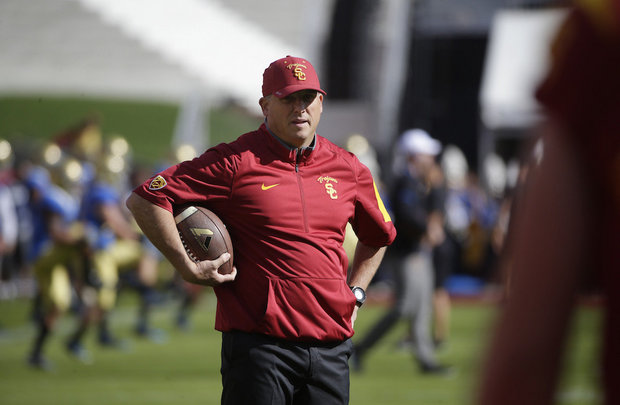 Hiring the inexperienced Helton looked like an impulsive mistake at the time and, though it's still early, looks even more like one now. USC got embarrassed by Alabama in week 1, losing 52-6. As Yahoo's Pat Forde wrote, "USC has fired coaches on the airport Tarmac for less." Indeed, USC replaced Lane Kiffin with the lite version of Kiffin in Steve Sarkisian, and then replaced him with the lite version of Sarkisian in Clay Helton. Helton has a good reputation as an offensive coach and may turn out to be a really successful head coach somewhere. It just doesn't appear as though that place is USC.
4. Pat Fitzgerald – Northwestern
Fitzgerald has been fine at Northwestern in his ten seasons, amassing a 70-58 record at a school that's difficult to win at. He even won 10 games last season. But Northwestern started the season 0-2 with losses to, listen to this, Western Michigan and Illinois State.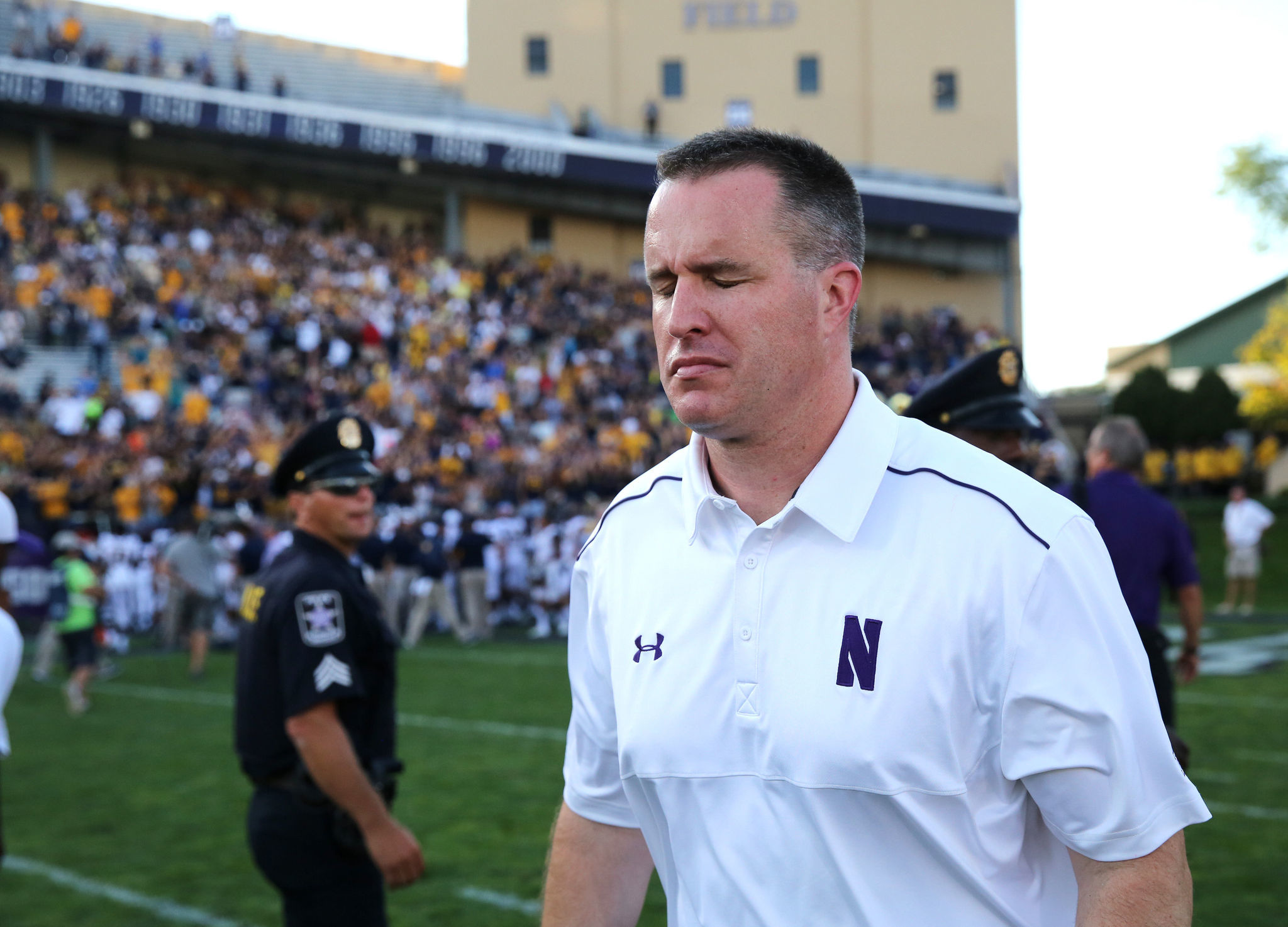 The truth is, though he's always been a bit overrated as a candidate for bigger jobs, Fitzgerald's probably a solid coach. And though this is as poorly as any power team could possibly start the season, eleven years at one school is a long time and Fitzgerald's a beloved Northwestern alum. He's likely not going to be fired, but losing to Western Michigan and Illinois State in your eleventh year at a Big Ten school is more than a fire-able offense.
5. Kliff Kingsbury – Texas Tech
Kingsbury's body seems to get more attention than his mediocre coaching. Through his first three seasons at Texas Tech, the 37-year old head coach compiled a 19-19 record.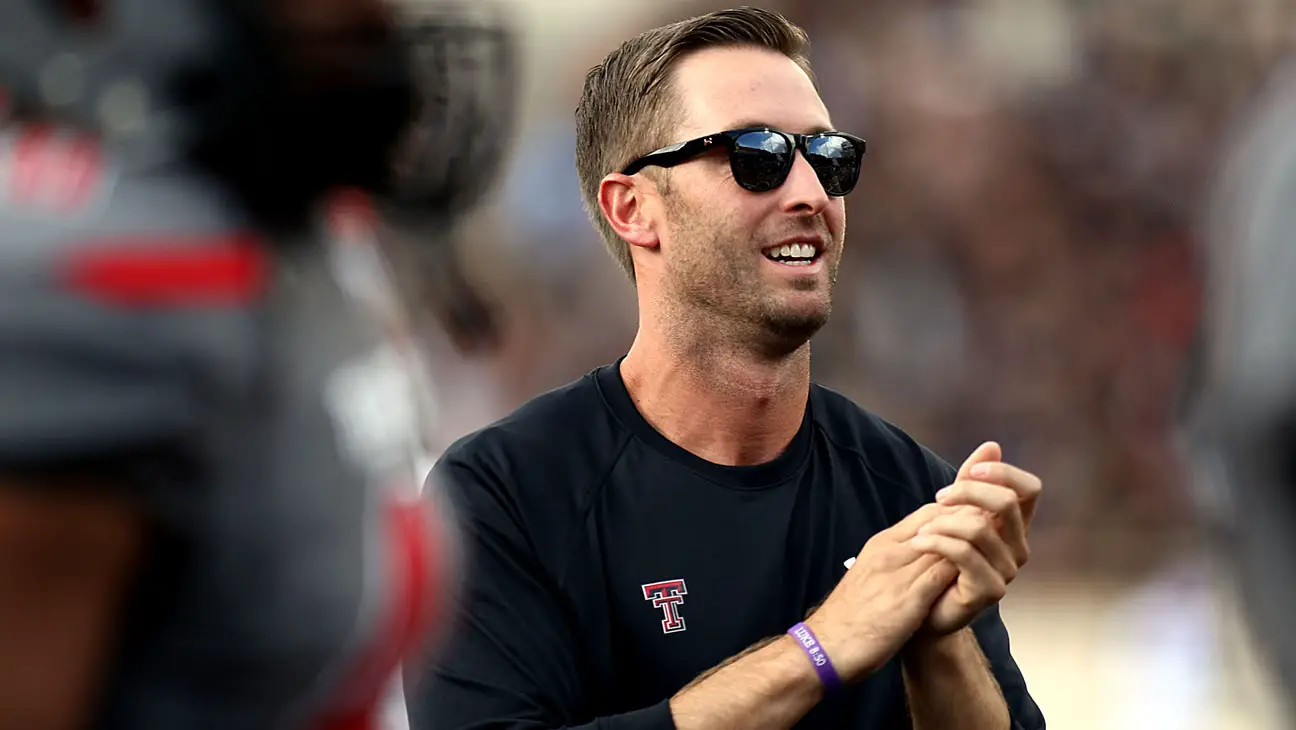 This season, the Red Raiders started out 1-1, the loss coming to Arizona State by a score of 68-55. Kingsbury may be a good offensive coach, but his defenses are consistently putrid, giving up 652 (!) yards in the loss to Arizona State. His defenses are bad, really bad. So bad, it's virtually impossible to win anything of significance as a program with it.
Kingsbury made his name as Johnny Manziel's offensive coordinator and that was enough for Texas Tech hire a 33-year old alum. Four years later, he seemingly still hasn't figured out that defense maybe matters in football.