What do you get when you take the clarity and polish of electronic music and mix it with a punk, grassroots, d.i.y. ethos? TC Superstar. From the thriving music scene of Austin, Texas, comes the group fronted by Connor McCampbell, the driving force behind TC Superstar's debut studio album, "Masc." With McCampbell on guitar and vocals, Mitchell Webb on synth and Julio Correa on guitar, TC Superstar comes together to form a bursting wave of synthpop with a surprisingly contemplative depth.
As the frontman, McCampbell has written and produced most of their first album. "Masc" is an exploration of the concept of masculinity, which has been much scrutinized over the past few years.
Each track on the album is an exploration of moments of male upbringing, from boyhood, as on "Closer," to first love, on "Don't Wanna Be," and friendship, on "Feelings." While scores of think-pieces have been penned defending, explaining or rationalizing the various toxins of male behavior, McCampbell and company do no such thing. Instead, the identity of "Masc" is a gentle, tender look into the interior life of men, a rare approach to the subject.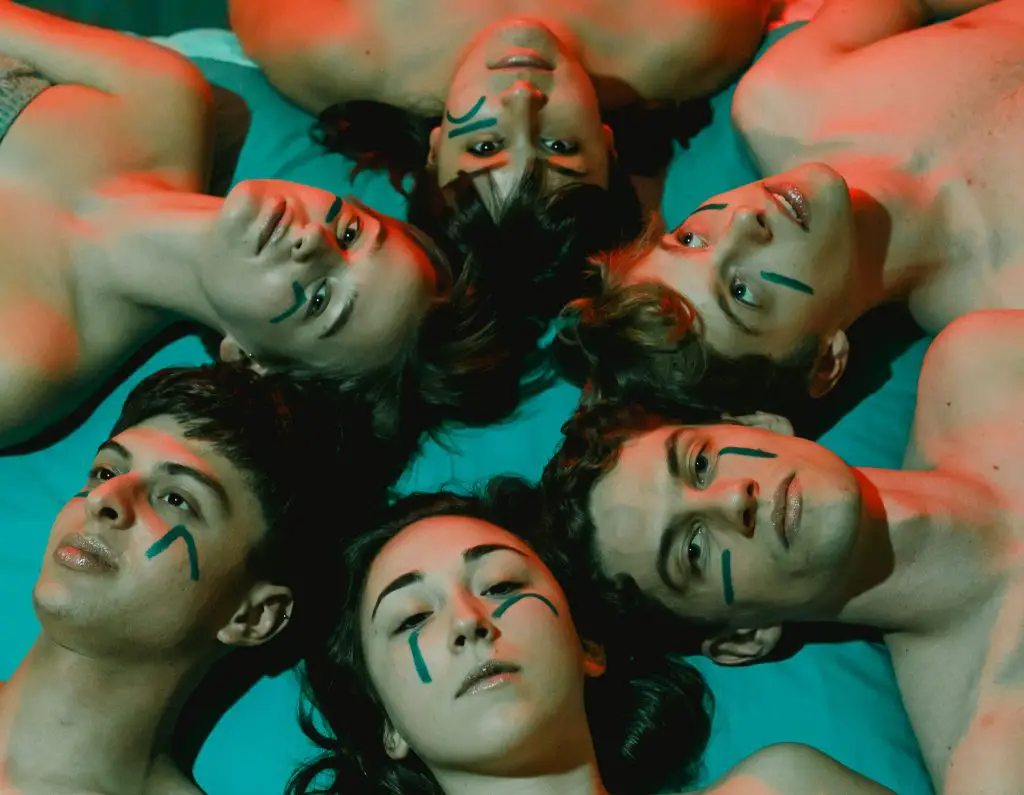 McCampbell makes no effort to obscure his intent. From the album's opener, "Toyota Corolla," he paints a scene of a lowly office worker, who "writes up reports for alpha males" and silently endures their bullying. Later, once safely out of the office, the song's protagonist dares to avenge his ego, cutting his superior off in traffic and becoming "a Toyota Corolla superstar."
The next day, however, he discovers the repercussions of his actions — a termination notice on his desk — and returns home sullenly, whereupon he proceeds to take his life by letting his Toyota run idly in his garage as he sits passively inside.
As the track ends, McCampbell opts to let the narrative conclude without any assessment. Was the rebellion of the beta-male a success or a failure? Does manhood mean taking it on the chin or standing up for yourself? The song declines to answer.
Sonically, "Masc" buzzes with new wave and '80s styles. "Toyota Corolla" opens with notes of hollow synth loops and McCampbell's congested vocals, before the classic sounds of drum beats come in. The song progresses like any other pop hit, as layers and layers of synth and vocal flairs jump in and complicate the track.
Upon repeated listens, though, it's the idiosyncrasies that rope you in, not the big picture. The sounds of "Toyota Corolla" strike clear and fresh, building to a crescendo before pulling into a fake-out ending that segues seamlessly into "I Don't Mind."
It should come as no surprise that the production of a TC Superstar album is immaculate, however. McCampbell is a classically trained pianist who studied for 11 years. The band could be considered McCampbell's musical project, since he writes, records and produces all of their material. As an independent musician, he has played in four other bands and has released material independently, as well.
What separates TC Superstar, however, is the magnitude and collaboration of the release. "Masc" has been uploaded to Spotify, Apple Music and YouTube, and the group has performed on Texas Student Television. A TC Superstar performance is multifaceted, with handmade costumes of reflective silver underwear and deep-blue lipstick. McCampbell considers performance an integral part of making music, and brought on two friends to dance.
"Here's the thing — I don't have to play really. In most of the shows, I just get to sing and dance," says McCampbell. Since he does most of the legwork for TC Superstar, it is a major relief to get up on stage and have a good time.
An ambitious songwriter, McCampbell has countless songbooks already written, as well as discographies from working with other bands. "I write the record knowing, in the back of my head, that we're going to have to play it live, so it's arranged for that, to make my job easier. But I don't want to limit myself."
That is part of what makes working with TC Superstar so enjoyable for McCampbell. The collaboration of the group — from choreography, directed by one of their own, to creating the album and merchandise by hand — keeps things rooted in a distinctly punk, do-it-yourself ethos. The cover art, in fact, which has been replicated on much of their merchandise, comes from a woodcut that McCampbell made himself.
"Masc" is still a new, fresh album, and McCampbell and company are taking their time to perfect it. "I always want to take the live show and make it more intense," McCampbell says. In the future, he hopes to add another guitarist, keyboardist or a drummer, so the group doesn't have to rely on a machine. However, there's a comfort in already having a reliable group.
While other bands he has been a part of were forced to take a hiatus after a member moved, all the members of TC Superstar remain in Austin. Since that takes some weight off McCampbell's shoulders, he's looking forward to regular performances before hitting the studio again.