Let's turn back the clock thirty years.
Hip-hop was a fairly new genre of music with a very specific fanbase. The vast majority of artists and their art hailed from either the east coast and New York City or the west coast and the Los Angeles area—the two most populated cities in the country.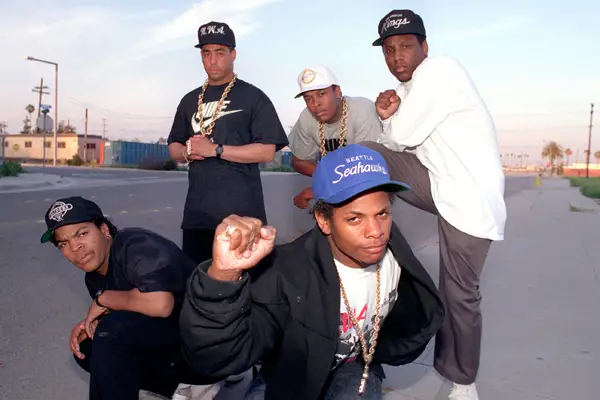 These areas were the breeding ground for hip-hop, birthing trailblazers like N.W.A. and A Tribe Called Quest, and later(and perhaps more popularly representing this East-West competition) Tupac and Notorious B.I.G.
Moving into the 90s, the split-up of N.W.A. leads Dr. Dre, Ice Cube and Eazy E to pursue successful solo careers, each to varying degrees. Artists such as Snoop Dogg rise to prominence out of California, while Puff Daddy and Nas begin to make a name for themselves in New York City.
For the first ten or so years, hip hop was almost exclusively divided into East Coast and West Coast, each with it's own distinct sound and style. Then comes a white boy from Detroit, adding a new hub for hip hop creation. By the turn of the century, we see hip hop invading our airwaves from cities all over the country. Most prominently, Atlanta, Chicago, Detroit, Philadelphia, and Houston all produced talented and successful hip hop artists, each city with a very distinct sound specific to its culture and region.
New Orleans blessed us with Lil Wayne, who despite his current reputation, changed the hip hop landscape forever, prior to his jail sentence and the decline of his popularity. Hell, even Dallas developed its own sound, giving us artists such as Big Tuck and Dorrough.
Today, we are living in a golden age of hip hop. Every month it feels like a new, up-and-coming rapper is making waves from a different city, but we still see new artists coming from the traditional hip hop hubs as well.
California was quiet for a few years, but has risen back into the spotlight with the catapulting of Kendrick Lamar into hip hop royalty, and the cult popularity of OFWGKTA and Tyler, the Creator.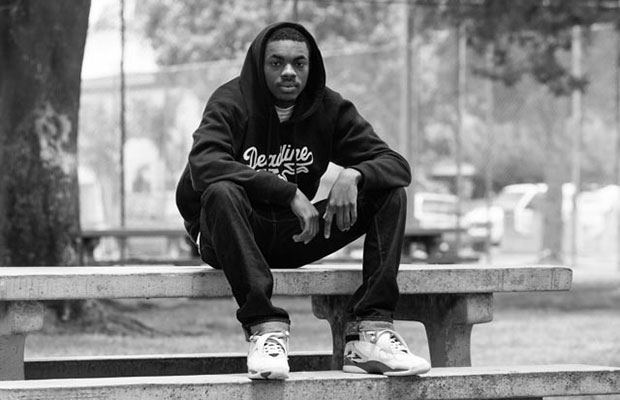 Vince Staples, who is currently in the front-running for the best rap album of 2015 on my list, is a young star on the rise hailing from Long Beach, CA.
Atlanta, with the help of the  mastermind Young Jeezy, the man responsible for the meteoric rise of Young Thug and Rich Homie Quan, and the genius (yes, genius) of Gucci Mane (if you are one of the many who I'm sure scoffed at this claim that Gucci Mane is a genius, I recommend you watch the "Vice: Noisey Atlanta" series on YouTube and reconsider your stance on the man) appears to be at the cutting edge of hip-hop. ILOVEMAKONNEN, the aforementioned Thug and Quan, Father, Future, Migos and OG Maco are all rising stars hailing from the ATL.
Smaller cities around the United States are starting to get in on the action as well. Chattanooga, Tennessee, has graced us with the jazzy vibes of Isaiah Rashad and TUT, and Washington, D.C. is the home of Wale, Goldlink and Shy Glizzy. Hip hop is becoming more and more regional, and the sound is becoming harder to define as each region produces a different style of hip hop.
Which all begs the question: what about Austin? The city provides more than enough avenues for an aspiring hip hop star to rise to nationwide popularity, as the "Live Music Capitol of the World" hosts several internationally renowned music festivals throughout the year. Austin City Limits, Fun Fun Fun Fest and South By Southwest are all perfect launching points for an Austin native to catch the spotlight and bring an Austin-specific sound into conversation.
So given the hospitable environment, why hasn't Austin produced a rapper that will put our city on the map?
It's not that there aren't artists trying their hardest to get noticed; in fact, it may be that Austin is such a hub for not only musical creativity but creativity in general, that it's harder to get noticed in Austin than other cities.
Janis Joplin, Willie Nelson, Stevie Ray Vaughan, Spoon, Iron & Wine, the 13th Floor Elevators, and many, many other internationally successful musicians hail from Austin, none of which fall under the hip hop genre. Hip hop is almost an afterthought in a city where indie music, rock, alternative, country, blues, bluegrass and many other variants of each genre tend to come first.
The Austin hip hop scene is a work in progress, but it is progressing. The Weird City music festival is essentially the South By Southwest for local Austin hip hop, taking place in September every year (Editor's Note: Weird City just cancelled this year's show for lack of ticket sales. Something to think about).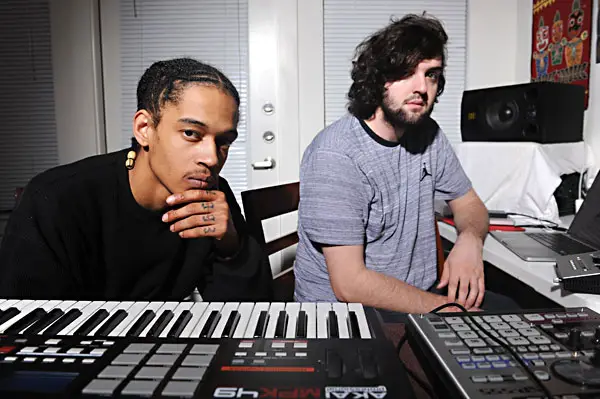 Perhaps the best chance Austin has at reaching the national spotlight rests on the shoulders of LaDarrian "Dowrong" Torry and producer Eric Dingus.
It's a classic rapper-producer combo; Ice Cube and Eazy E had Dr. Dre, Eminem also had Dr. Dre, Drake has Noah "40" Shebib, and ILOVEMAKONNEN/Young Thug both work with Sonny Digital.
Dowrong and Dingus are primed to make a run at attaining nationwide popularity with Dingus already having worked with Drake, creating an entire chopped and screwed mixtape in honor of the Toronto native, per Drake's request. In addition to Drake, Dingus has also worked with rising Minnesota artist Spooky Black, padding his resume and fostering word of mouth around the hip hop industry.
Dowrong and Dingus's collaboration The Dowrong EP is streaming on Soundcloud, and I encourage all hip hop fans and enthusiasts to listen and support the young musicians. We need more people with the ambition of Dowrong and Dingus in order for Austin to finally make a name for itself in the hip hop realm. With the success these two have seen in the past several years, it's not unreasonable to expect to see a rise of local hip hop creativity pouring out of Austin.
Whether these two directly spark a hip hop culture in the "Live Music Capitol of the World," or if it's another rapper-producer duo or trio, it's appears only a matter of time before "Austin rap" is a style of hip hop as popular as Atlanta's or Chicago's, with a sound as distinct from Houston rap as East Coast rap is from West Coast rap.