The 2016 XXL Freshman Class Standouts
From Lil Yachty to Denzel Curry, here's a breakdown of the year's hottest up-and-coming rappers.
By Kevin Cordon, UC Irvine
---
It's a status symbol.
An ode to the future of hip-hop and a symbol of the transformation of the genre over the years. The likes of Kendrick Lamar, Chance the Rapper and Danny Brown have graced its pages in the past, proving that the promising young stars it showcases can grow to become hip-hop royalty.
It's the 9th annual XXL Freshman Class issue, and while past classes have been subject to much debate and questioning, this year's class has bona fide talent. Sure, some of the picks are questionable, and one is just downright ridiculous, but cases can be made for the future success of most of this class.
This year's XXL freshman, in no particular order, are: Lil Yachty, Desiigner, Dave East, Denzel Curry, G Herbo, Lil Uzi Vert, Lil Dicky, Anderson .Paak, 21 Savage and Kodak Black. The more recognizable names of this year are Desiigner, Lil Yachty and Lil Uzi Vert, but each of these artists have promise and we'll examine exactly why below.
Lil Yachty
The king of memes/marketing genius, Lil Yachty and his trademark red dreads sprung onto the scene this year with an anthem that took the internet by storm. One of his earliest songs, "1 Night" infectiously catches hold of you and doesn't let go until you find yourself belting out the lyrics with reckless abandon.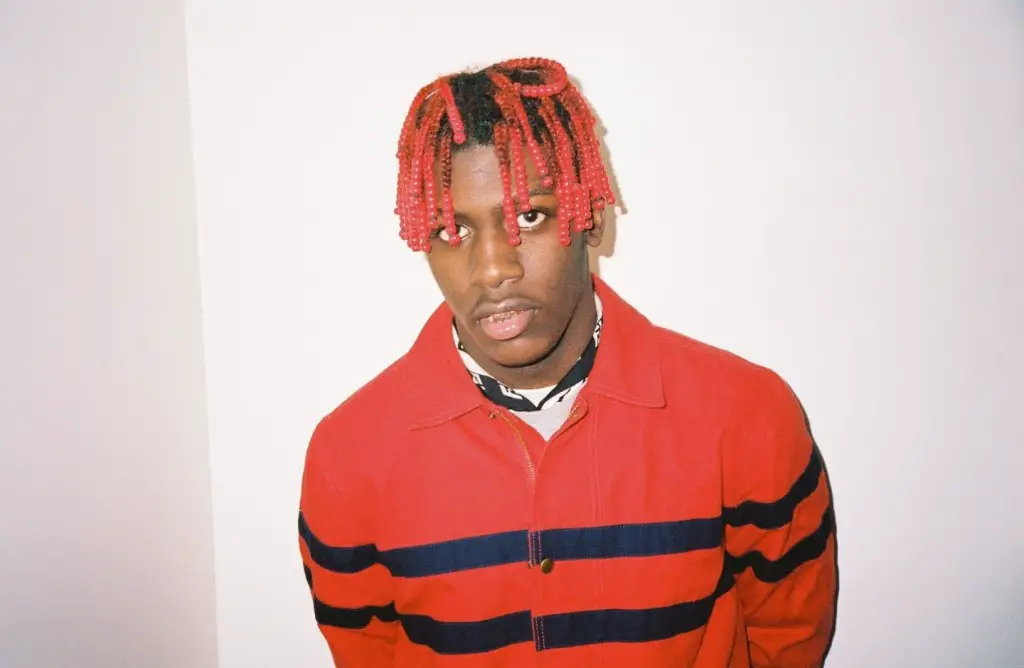 The nautical fanatic and his "sailing team" collective have found an audience in the internet generation, creating a new genre of mumble rap that mesmerizes, but lacks the sharpness of previous eras of hip-hop. Yachty's connection to his fans grows by the second due to his own accessibility through social media and an uncanny ability to create relatable content for his fans. He makes music for them, his own generation; he's remixed the "Rugrats" theme song and put out quite possibly one of the most creative music videos of all time.
The length of his budding career is yet to be seen, but he's young, knows his audience and oozes creativity. Like others on this list, Yachty refuses to be held to older generations' standards of what hip-hop music should sound like. Instead, he's choosing to cater to his own generation, catering to a new era of hip-hop fans who love Lil Boat.
Songs to listen to: "1 Night," "Broccoli," "Cold like Minnesota Remix"
Desiigner
One song. Desiigner made it onto the XXL Freshman List off of one song.
Kanye West carried the 19-year old Brooklyn rapper into the spotlight after his involvement on Kanye's "The Life of Pablo." Desiigner's song "Panda," which we formerly knew as part of "Father Stretch My Hands, Pt. 2" blew open the door for Desiigner to make a name for himself.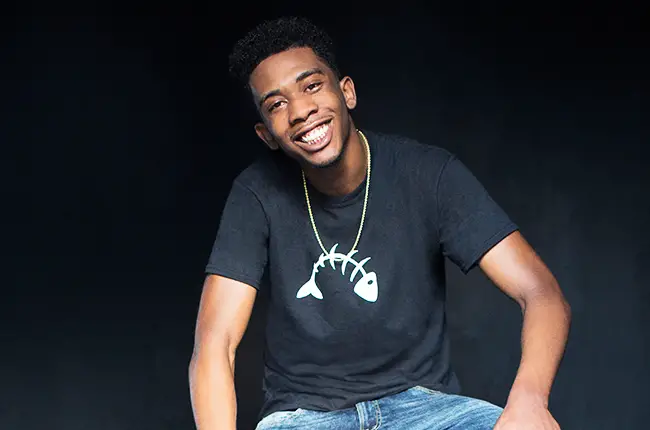 After performing "Panda" several times crazily, many began to wonder if he was just a mumbling and growling one trick pony, and with his much-awaited mixtape dropping just a few days ago, he proved them right. "New English" is essentially just different deviations of "Panda," and though some songs are decent, they lack originality.
With the spotlight given to him by Kanye West, Desiigner had a platform to prove that he was more than just one song, more than a poor-man's Future, but the closest he got was a great melody followed by mumbles about Timmy Turner wishing for a burner on his XXL Freshman "Freestyle," which actually is the best musical potential I've seen from him. There just hasn't been enough from him yet to justify him making the freshman list, but at 19, there's still time.
Songs to listen to: "Panda," "Talk Regardless," "Jet"
Dave East
Dave East, a Harlem native and the only New Yorker Freshman this year, is a prodigy. He was raised by his dad to be a basketball player, but after a stint in jail, East chose to pursue a rap career because it came naturally to him growing up in Harlem. Clearly, he made the right choice. Nas discovered him and his movement and eventually signed him.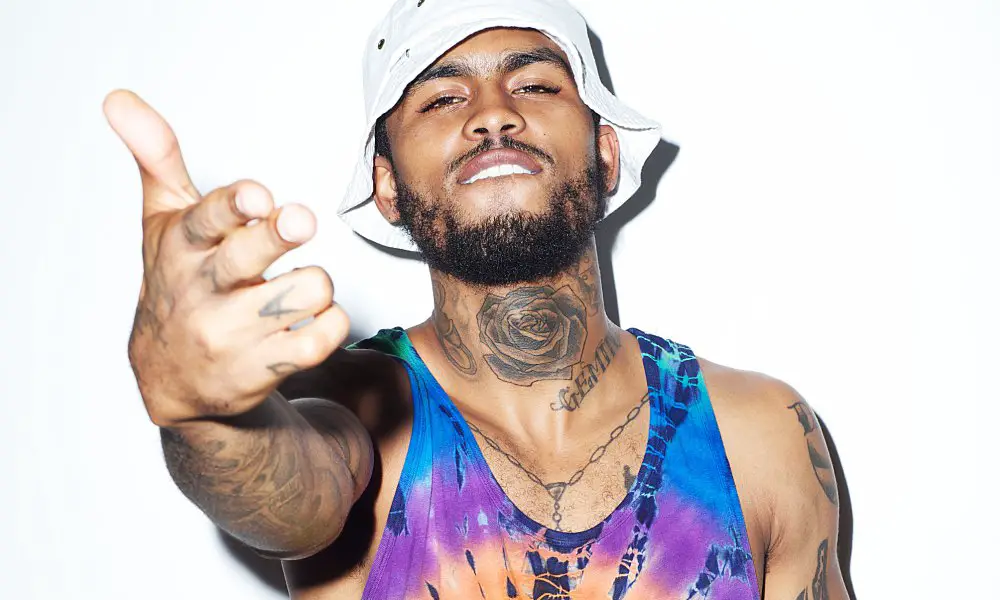 A product of his environment, East has embraced the traditional New York sound but also made it his own like many other of the upcoming New York rappers. The endorsement from Nas alone is a telling factor of East's future success. His lyrical prowess on his newest mixtape "Hate Me Now" is reminiscent of those classic New York rappers, but takes that sound and molds it to the experiences of today. There are no promises in a New York scene that has brought up talents like Joey Bada$$ and the ASAP Mob, but Dave East won't shy away from being the quintessential New York sound.
Songs to listen to: "KD," "Forbes List," "Arizona"
Denzel Curry
Probably one of the least-known names on this list is the young Floridian Denzel Curry. Emerging onto the scene as part of the infamous Raider Klan, Curry was always a talent to watch. His rollercoaster flows and lyrical excellence propelled him to the forefront of Spaceghostpurrp's Raider Klan, which eventually fell apart, leaving Curry to shine all on his own.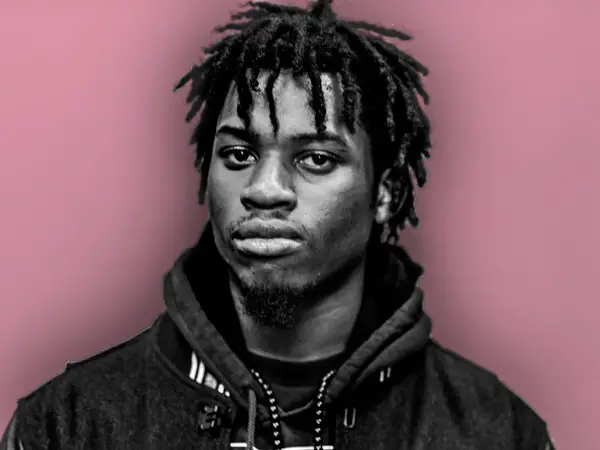 The 2013 project that introduced him to the world, "Nostalgic 64," was intense. Every song was an in-your-face representation of what it was like to grow up in his hometown of Carol City, Florida; its violence-laden lyrics interlaced with bits of wisdom could only come from someone who has been through hardships.
Behind the violent content of his music was an authenticity and a commitment to his community, evident in his Trayvon Martin-dedicated song "N64," which set him apart from his former Raider Klan colleagues.
His new effort, "32 Zel / Planet Shrooms," proved to his fans that Curry could also slow it down. A definitely more mature effort than "Nostalgic 64," Curry put together a project with a more diverse collection of songs that chose its moments to ramp up the intensity. His association with the Raider Klan in the rearview, Denzel Curry's intelligence and lyrical dexterity prove he is a force to be reckoned with.
Songs to listen to: "Lord Vader Kush II," "Parents," "Envy Me" 
G Herbo
Formerly Lil Herb, G Herbo came up during the drill rap movement in Chicago, which rocketed Chief Keef and Lil Durk to immediate superstardom. Herbo followed in the shadow of Chicago's superstars along with Lil Bibby, who was an XXL Freshman in 2014. Now, it's Herbo's turn, and rightfully so, considering he's taken the spotlight from the drill era to form his own soulful Chicago sound.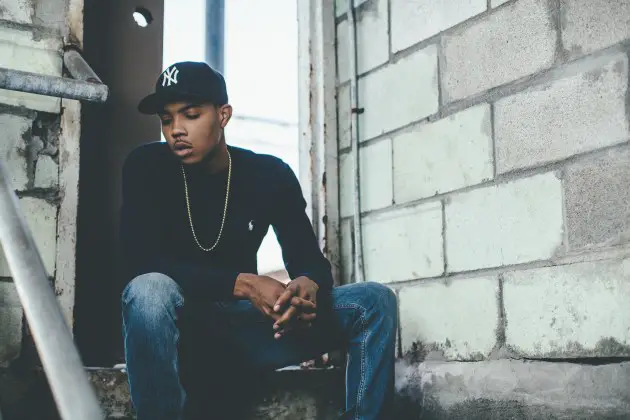 The drill movement has since faded, but Herbo has remained, quietly becoming one of the most talented young rappers around. His penmanship and ability to paint lyrical pictures of what it was like growing up on the violent streets of Chicago. He doesn't just replicate the violence like some of his Chicago peers, he documents it, discussing the social problems occurring in his neighborhood that leaves so many kids his age and younger vulnerable to violence.
G Herbo is a spokesman for his Chicago community, and speaks with a sharpness and social consciousness that is more reminiscent of fellow Chicago native Vic Mensa than anyone in the drill movement. His latest project, "Ballin Like I'm Kobe," is named after his deceased friend Jacobi, and is worth a thorough listen because it's more than a mixtape—it's a documentary of Chicago.
Songs to listen to: "L's," "Bottom of the Bottoms," "Rollin"
Lil Uzi Vert
Young Uzi Vert is a millennial who refuses to play by the rules set by previous generations of hip-hop fans. He refuses to freestyle over '90s hip-hop beats and doesn't even want to be called a rapper; he'd rather be a rockstar. This is Lil Uzi's world and we're just living in it.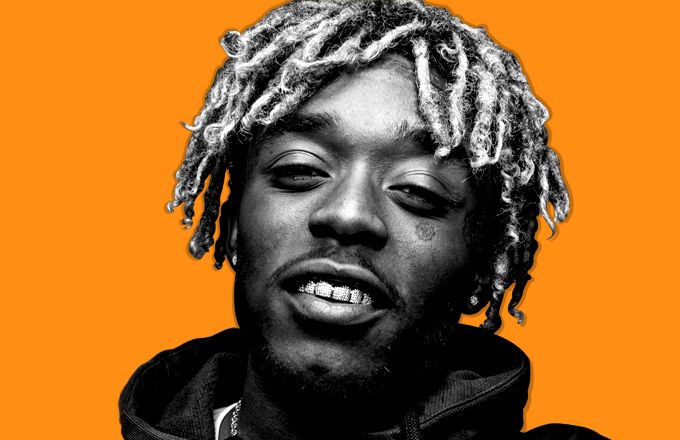 He displays the confidence of a hip-hop veteran, but he grew up and was inspired by the "808's & Heartbreak" Kanye West, not A Tribe Called Quest. The wild melodies and vocal patterns of his music somewhat resemble the influences of Young Thug, and they perfectly accompany the "bubblegum" beats he chooses. He's a 21-year old whose enthusiasm spews into his songs, and why not be excited when he is considered one of the poster boys of the future of rap.
Songs to listen to: "Money Longer," "P's & Q's," "Yamborghini Dream"
Lil Dicky
Lil Dicky occupies a weird space in hip-hop. He's a funny guy that wants to rap, but can his rap career consist of more than parody songs and comedic music? To occupy a space like that you have to be extremely talented and committed to making his music authentic, because when bridging the gap from another medium to hip-hop, fans don't accept people with open arms.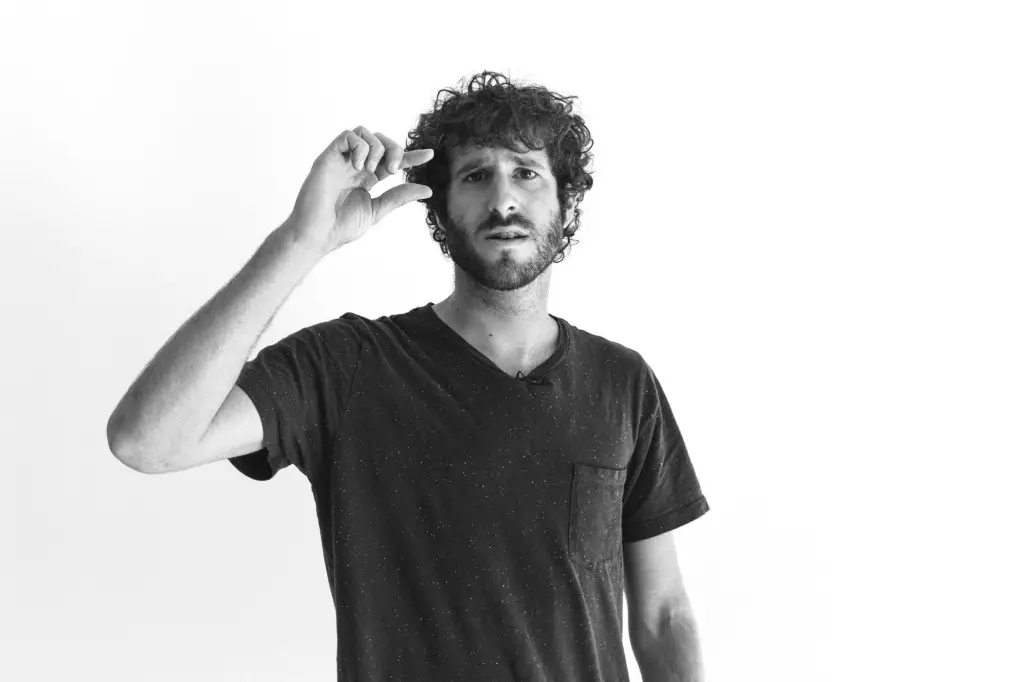 However, Lil Dicky does have talent and his songs are generally funny because they're trying to be. He doesn't take himself too seriously, and admits that he started rapping because he wanted to be recognized as a comedic talent. But where does he go from here?
His first major project, "Professional Rapper," attracted many actual hip-hop artists to contribute, such as Snoop Dogg, Fetty Wap, Rich Homie Quan and T-Pain. The songs on the album are for the most part satirical and comedic, but Dicky uses his wit and actual flows and vocal skills to turn them into listenable hip-hop songs as opposed to a musical stand-up comedy special. Lil Dicky's runway in the hip-hop world will only extend as far as he can innovate musically, but his songs are catchy and funny, so we can enjoy the ride regardless. 
Songs to listen to: "$ave Dat Money," "Oh Well," "White Crime"
Anderson .Paak
Brian Paak Anderson isn't the typical XXL freshman. He's 30, not necessarily a rapper, though he can rap, and brings a sound unlike any other artist to grace the XXL cover. First and foremost, he's a skilled drummer and a bandleader, and while he admits producing, singing and rapping didn't come as easy as drumming, he excels at all those things too.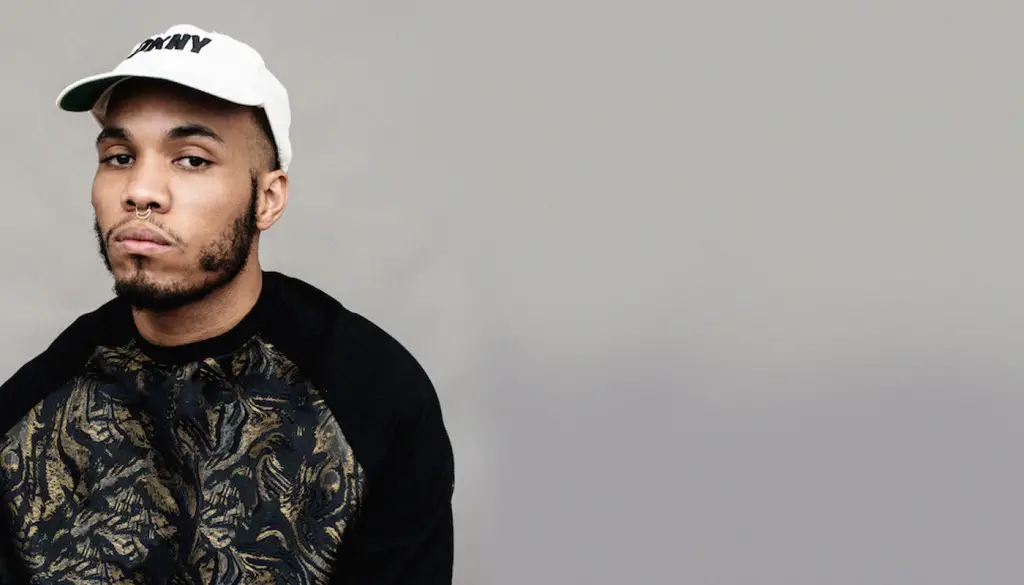 After spending years under the radar, .Paak broke onto the scene with "Venice," a debut diverse enough to showcase his wide array of musical talents. He went from singing, to rapping to serenading all in the course of a few tracks, behind beautifully layered songs with depth only a drummer could provide.
"Malibu," his latest project, took that musical diversity further and will be considered by many as the album of the year. Its musical range, something Paak prides himself on, is astounding. Paak, acting as a composer, pieces together pop beats along with jazz horns and a surfer's guitar to create an album that is a soundtrack to California, a place as diverse as the sounds. Paak may not be the youngest XXL freshman, but his years of hard work is finally bearing fruit, and he's only just begun.
Songs to listen to: "Am I Wrong," "Room in Here," "The Season/Carry Me"
21 Savage
One of Atlanta's newest rappers is one of the most grim by far; he talks about murder with the same casual tone others would say hello, and he goes by the name of 21 Savage. His raspy raps have taken Atlanta by storm over the last year, and he's being supported by a plethora of Atlanta's premier producers, including Metro Boomin.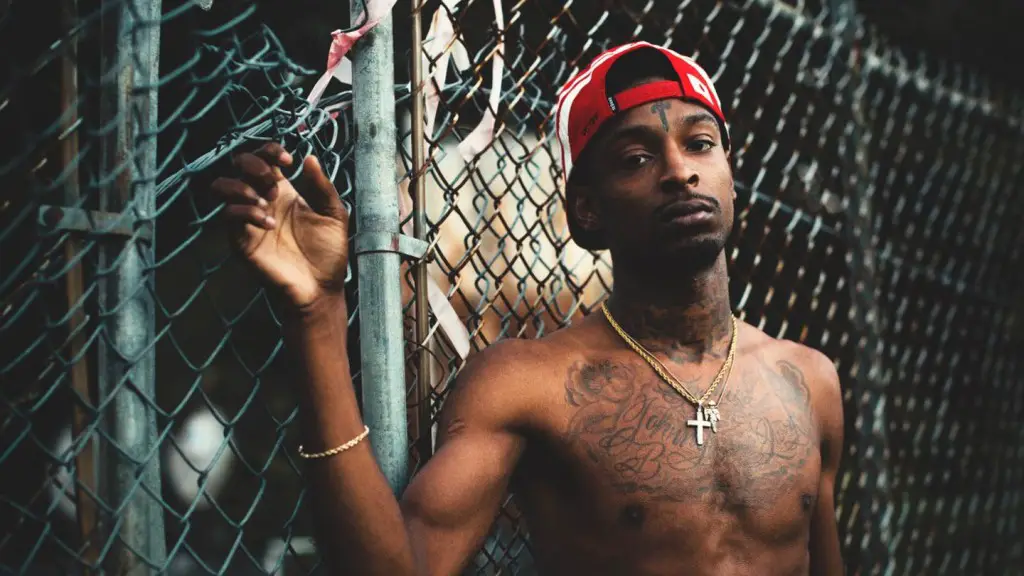 For those outside of Atlanta, it may be hard to get into Savage, because of the nature of his songs. Many of them are Desiigner-level repetitive and extremely vulgar, leaning on the severe violence taking place on the streets of Atlanta. Though he doesn't have the "Lil" in front of his name, Savage partakes in the mumble rap of the new generation of rap, paying homage to the influence of Atlanta legend Gucci Mane. 21 Savage may not translate to the mainstream hip-hop listener's palette, but his bravado and gritty edge will make him a mainstay in Atlanta.
Songs to listen to: "Dip Dip," "Vette," "Dirty K" 
Kodak Black
Kodak Black is like the cool older kid you knew in school. He's been through things, gone through tough times and has wisdom to share. It's hard not to love Kodak. He makes it well known that he's blessed to be in the position that he's in and is thankful for his success. Well, that and he put out one of the best mixtapes we've heard this year with "Lil Big Pac."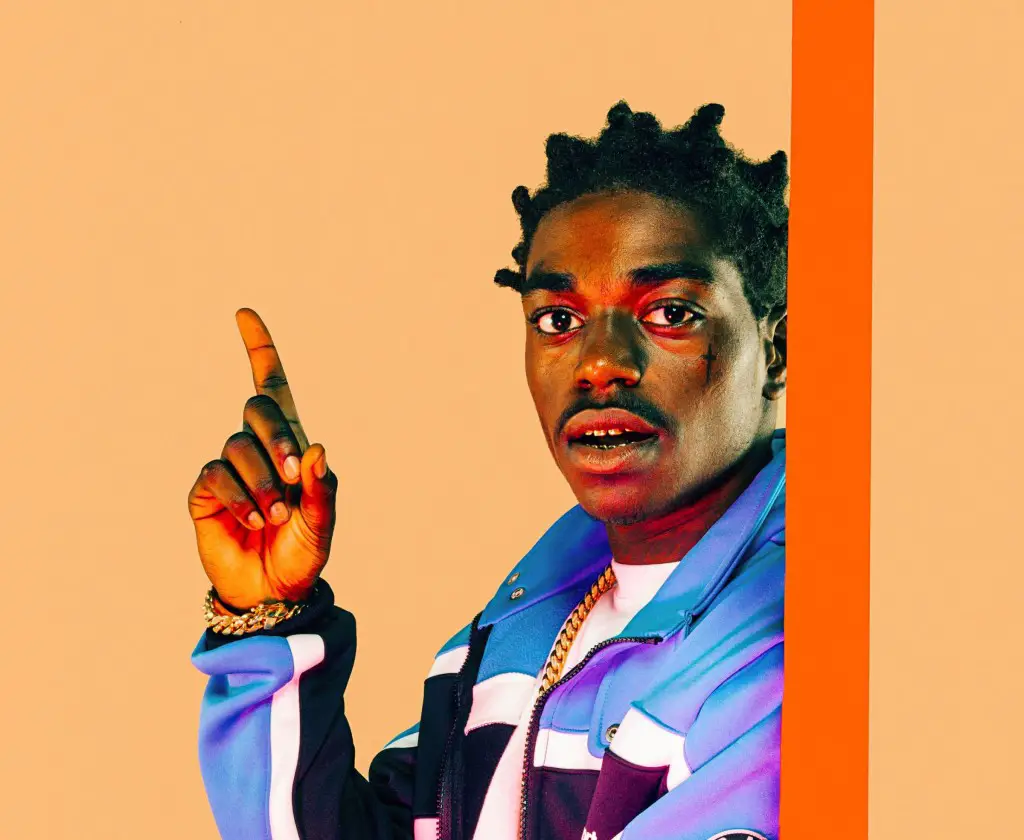 He's no stranger to hits, with his big breakthrough "Skrt" taking over back in 2014. He's also no stranger to trouble, after being arrested on weapon and drug charges in April, and going back to jail in June after his bond from a previous arrest was revoked. Ironic considering a few of the songs on "Lil Big Pac" deal with regret about lost time while incarcerated.
Regardless of where he is, Kodak and his music are a force and his latest mixtape is a breath of fresh air, bringing the gritty, hard-hitting anthems back to hip-hop in a time where the emphasis has been on polished club songs. Raw emotion flows throughout "Lil Big Pac," and some of the more somber songs, like "Gave It All I Got" and "Can I" are some of the best. Though Kodak may not be free to see it right now, his buzz is growing, and while he continually struggles between the conflicting appeals of the streets and fame, his name will be sure to ring some bells.
Songs to listen to: "Can I," "Gave it All I Got," "Big Bank"