Austin hip-hop artist D.R.O. released his long-awaited album Monday to positive reviews.
The ten-song work reflects nearly two years of fine-tuning, and its calibration is evident: The cohesion of the record suggests a meticulous attention to detail.
In "Lean Theory," D.R.O. raps over haunting tinny reverberations, punctuated with screwed vocals and croaking electronics. A faint whistle blows through the melody, creating a melancholic atmosphere reminiscent of some of the artist's biggest influences.
"I'm more into sounds with darker tones of beauty in them, like Portishead," says D.R.O. "I like making lighter stuff for sure, but I relate the most to music when I can tell someone's suffering."
His inclination for somber music informs his decisions but doesn't dominate them. In songs like "No. 1" and "Herald Tribune," D.R.O. spits passionate verses, his emphatic delivery flirting with yelling.
The casual, almost sauntering beats juxtapose with his forceful tone and lyrics, fixating the listener's ear. His sophisticated production and sincere, almost narrative lyrics make the songs seem persuasive.
The combination sends a message. "First and foremost, I want my music to inspire people," says D.R.O. "Whatever that sounds like, that's how I want my music to sound."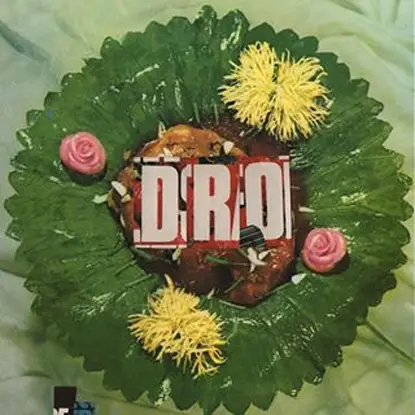 The rapper doesn't hesitate to show his production talents either, reserving three spots on the album for instrumentals. "freestyle to this," "Peruvian" and "Übergrappes" are all beautifully worked tracks that attest to his mixing talents.He incorporates a broad spectrum of sound bites, ranging from Ronald Reagan to Vegeta.
To that he adds instrumental loops and ringing fades, paying tribute to the psychedelic influences that guided his music from the start. "I'm making a lot of organic noises with my own instruments now," he says, "but I take inspiration from 80s dance music, low-fi noise, surf-rock, Animal Collective—everything."
D.R.O.'s broad musical inspiration makes his work even more exceptional.  Like a prism, the producer takes material and refracts it through his own idiosyncratic structure. The resulting product reflects the artist's sensibilities as well as the material that entered into the prism. Listening to D.R.O.'s unique sound, it becomes apparent that his inventive sourcing plays a large role in shaping his music.
He attributes his healthy ear to its omnivorous diet. "I'll go to a record store and thumb through dollar records," he says, "just looking for stuff that's out there."
Instead of fighting for relevancy in the novelty-based rat race, D.R.O.'s opted out of mainline trends.
"I've got old Greek music from the 1900s, JFK speeches and Zionist music," he says. "I know no one is trying to sample that, but I can flip it."
The result: his music toes seldom-trod borders, especially the ones between hip-hop and psychedelia, lyrical prose and ambient rhythm.
The rapper's ability to translate unapologetically non-rap music into the language of hip-hop is a rare product. There's a reason why producers avoid sampling exotic genres—it's difficult. It's also very exciting to hear. His comfort with camp-straddling is equal parts gift and relentless practice, and it didn't come easily.
When D.R.O. first began producing music five years ago, his songs were much less manicured than the album released on Monday.
"The first time I ever made a hip-hop song was with my best friend Abel Villarreal. He came over one day and we just laid some drums over an old Casio, wrote verses and added some simple piano to it," D.R.O. says.
"We recorded it on Audacity through a Mac microphone and it turned into this good little track. Abel turned to me and said, 'You can do this, man. You've got to keep making hip-hop records.'"
After that, D.R.O. began educating himself on the history of hip-hop, determined to have the technical fluency that could only come through understanding the genre. He began exclusively listening to hip-hop in order to learn about its roots, showing the first signs of his analytical approach.
The salad days of hip-hop fascinated him. Their influence is audible in the technical structure of every song on his album and the spiritual influence rests palpably in his lyrics.
The title track to his album, "freestyle to this," alludes directly to hip-hop's halcyon days when artists would sample beats of old records and record their freestyles to them. "Out of all the songs on the album," D.R.O. says, "I respect that one the most."
His song "Equanimity 3.0" bears the strongest resemblance to the era that first inspired him. The 90s era hip-hop manifesto rides an iconic boom-bap beat and a genre-appropriate cadence. In the song, D.R.O. has a conversation with God. "Just calm down/see you're moving too fast," says a voice from the sky, emphasizing the need for patience.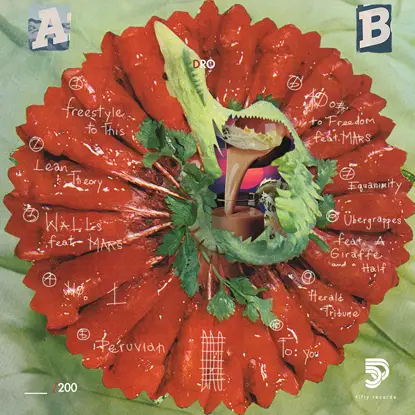 It's an important reminder for the rapper. "When I first started I was immature," he says, "but as my sound evolved it got more tactical." With time, he became more comfortable with his craft and with comfort came precision. "Now I see what I can do with a piano. I see what I can do with a drumbeat. I can evoke emotions."
More than his process is patient.  It was two years ago that D.R.O. uploaded his first songs to Sound Cloud. Unexpectedly, an artist named Jitwam messaged him. D.R.O.'s music had popped up in his "Recommended Artists" section and Jitwam recognized its potential. They agreed to collaborate on an E.P. despite D.R.O.'s disbelief. "I was so skeptical of it for like six months," he says, "but [Jitwam] really wanted to work with me."
A year passed without any developments, but Jitwam and his record label The Jazz Diaries stayed in constant communication with D.R.O. They told him they were preparing for their release. In the meantime, the young rapper continued polishing the five songs he had groomed for the album.
One day, The Jazz Diaries emailed him saying they had to retract the offer.
"They just said they didn't like the direction I was going," says D.R.O, and that was that.
Then, not two weeks later, a consultant within the record label named Casey van Reky contacted D.R.O. telling him she liked the direction of his music. Reky created her own recording label, Fifty Records, in order to get his album made. "She told me 'Do whatever you want. Add whatever you want,'" says D.R.O. "She made me comfortable and gave me a deadline, which I think was all I really needed."
The timing couldn't have been better. "After that huge defeat—I mean my soul was crushed, I thought I was going to be releasing a record with this badass label—comes this immediate triumph," says D.R.O. That was six months ago.
Now you can check out D.R.O.'s music on his Facebook page or on Bandcamp, where his album is available for a $5 digital download or $20 12" vinyl with hand-numbered editions. Stay tuned for performances in Austin in the next several months and a possible trip to Australia. Check his Facebook for updates on a release party in the works.