Although it's 2018, I still feel the need to clarify something before beginning: yes, women play video games, too. Wow. Color me surprised. In fact, my fellow #GirlGamers, as social media likes to label them, occupy a significant portion of the player base nowadays. That doesn't mean, however, that the gaming industry has evolved enough to accommodate the influx of women. Regrettably, it's still too far behind for my liking.
You don't have to look further than the massive pool of gaming podcasts to find your proof. Whether they are being hosted by a gaggle of men with questionable amounts of respect for "Player 2's" of the opposite sex or are full of content ignoring the female perspective, podcasts make the ever-present gap glaringly obvious. Clearly there's an issue when a form of media touts topics ranging from politics to true crime speculation and, yet, you're struggling to find a single one tailored to both your interests and demographics.
Luckily for you and me, some dedicated girl gamers have taken it upon themselves to enter the fray. All of their passion projects detail the polarizing experience of being a woman in the gaming scene with impressive panache. While there are several outside the confines of this list that do the same, consider these five podcasts first if you're starving for a healthy dose of (sometimes pixelated) parity.
1. Game On Girl
It's an age-old question: Why do the good die young? In the case of the "Game On Girl" podcast, I'm still not sure. However, I do know that it's still sorely missed by the vast niche of girl gamers — and maybe the entire gaming community at large.
Kicking off with a strong commentary on the definition of a gamer, "Game On Girl" never lets up on their feminist momentum until the final send off. Above all else, the true strength of this podcast was the abundance of interviews with other women in the gaming industry. From programmers to mothers who game, they truly covered every perspective for their audience. If you're a fan of discussion-based content that takes itself seriously, there is no better option for you.
Creators Regina McMenomy and Rhonda Oglesby established the gold standard for podcasts of this nature back in 2012 with their unique blend of academic discussion and adorkable quirkiness. While the once-weekly podcast has since tapered off, you shouldn't be deterred from enjoying a classic. The entire run produced over 100 episodes, so once you sift through the archives, you'll have a lot of knowledgeable audio content to devour. It did see a bit of a revival earlier this year, but the upload schedule is random at best, so I'm hesitant to scream from the rooftops about its lasting potential just yet.
Add to your queue: Episode 1 – What does it mean to be a gamer?
2. What's Good Games
In contrast, "What's Good Games" is the newest entry on this list and is still alive and well. Airing every Friday on multiple platforms, the gaming news podcast is a breath of fresh air in an already saturated pond. You undoubtedly have a lot of choices when it comes to keeping up on the industry's hot topics, but few of those feature an entire panel of female hosts. That's where this podcast shines.
Pulling together a trio of girl gamers all with prior industry experience, "What's Good Games" capitalizes on a tight friendship dynamic. Although the topics rarely venture into social equality issues in gaming, all three women have exceedingly positive relationship threads connecting them and that is a great example of feminism in and of itself. I'm all for women building up other women — especially within a domain that tends to inspire fierce competition.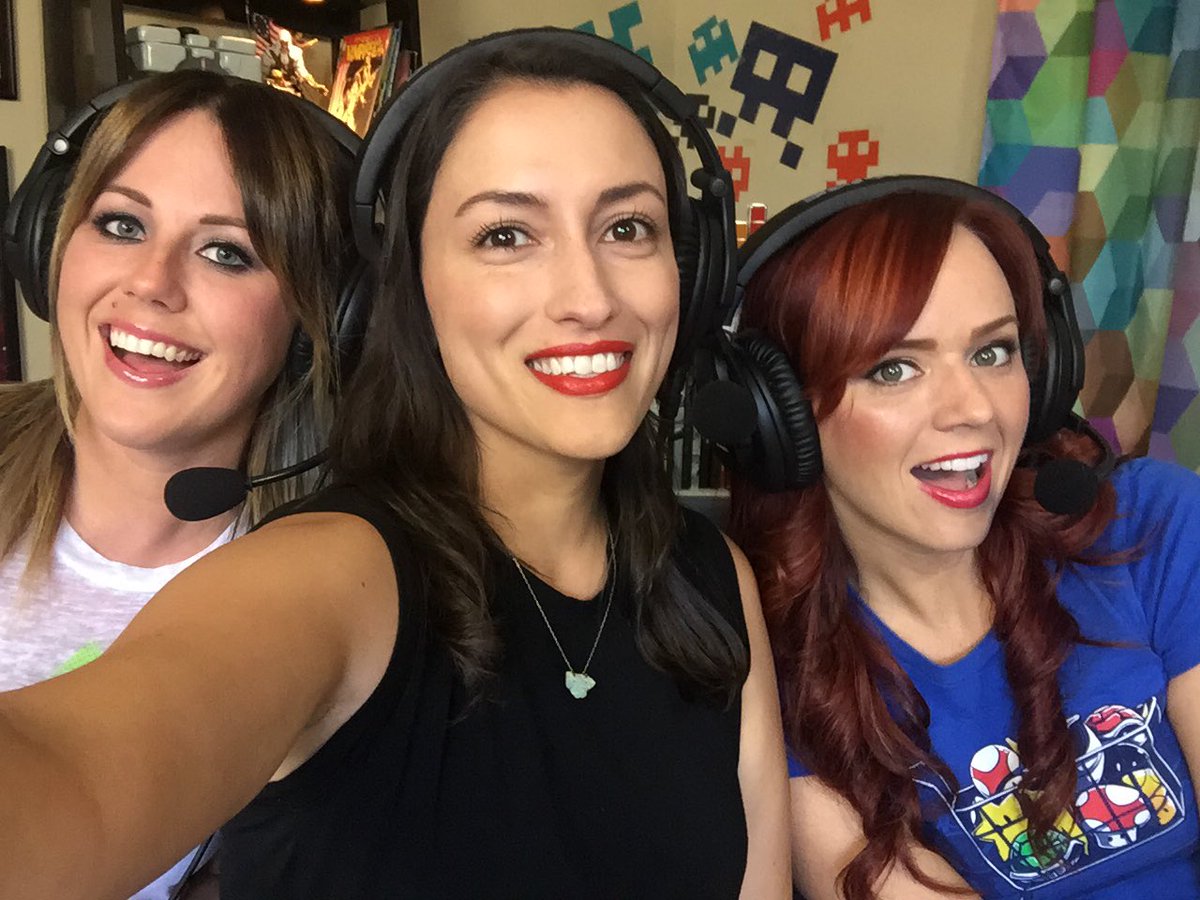 Assuming you enjoy what this podcast offers, the fun doesn't stop when the latest episode ends. The podcast crew has a Twitch.tv channel where they sporadically stream their witty gaming exploits live for any fans wishing to tune in. Additionally, they are active on their individual social media accounts, so feel free to inquire about anything that piqued your curiosity in the latest episode. Odds are, they'll take the time to reach out. After all, they understand the necessity for loud female voices in the industry all too well.
Add to your queue: Episode 57 – Best of E3 2018
3. Fresh Out of Tokens
This one wins on the basis of name alone. Host Tanya DePass definitely wasn't pulling any punches when she spearheaded this social justice juggernaut back in 2015. Proudly displaying a mission statement encompassing popular issues such as feminism, diversity and intersectionality, "Fresh Out of Tokens" isn't just a podcast geared toward girl gamers, but instead toward any gamer outside of the cookie-cutter model.
As such, DePass invites a myriad of individuals from inside the gaming industry as podcasts guests in order to keep a handle on the transformation of digital diversity as it continues to grow. Of course, she does opt to do solo chats from time to time, so you can anticipate a nice variety of conversation styles as you listen in.
However, going solo has its drawbacks and, last year, "Fresh Out of Tokens" came to a close as a result. All of the episodes are still available online, so don't shy away from giving it a go. No other gaming podcasts have approached the topic of diversity in video games with the same level of enthusiasm, so the wealth of information to be found is still timeless (for now).
Add to your queue: Episode 3 – Games Critique as POC; pitfalls, perils and pearls of wisdom
 4. The Heroine's Journey
Okay, so, hear me out on this one. "The Heroine's Journey" isn't limited to just video games. The proper representation of fictional women goes a lot deeper than your controller inputs. Leading ladies also span pages, film reels and television screens and this podcast aims to analyze creators who are doing right by their female brainchildren in any format. So, even if the type of media isn't always relevant to your gaming inclinations, the observations definitely are.
This podcast is a fantastic way for you to discover new video game titles (among other things) that won't induce a serious case of eye-rolling at the sexism oozing from the opening scene. Moreover, putting the spotlight on good examples of female characters as opposed to publically condemning the bad ones might give future game developers the kick in the rear they need to continue changing the male-dominated industry for the better. A total win-win situation, am I right?
There aren't many episodes available, so you'll be able to binge it in a day if you so desire. Should you want to skip all the parts that aren't about video games — a big mistake, by the way — the website kindly provides timestamps for every topic that emerges in conversation. Your experience with this podcast is truly customizable, which makes it an instant must-listen for any girl gamers that enjoy dissecting tropes as much as I do.
Add to your queue: Episode 11 – Metroid
 5. Not Your Mama's Gamer
Standing tall as a pillar of academic interpretation in the gaming world, "Not Your Mama's Gamer" isn't for the casual listener. Admittedly, it's developed a great deal since its conception in 2011 as a simple blog. The entire platform currently contains the titular podcast, as well as a peer-reviewed publication centered on viewing video games through a feminist lens.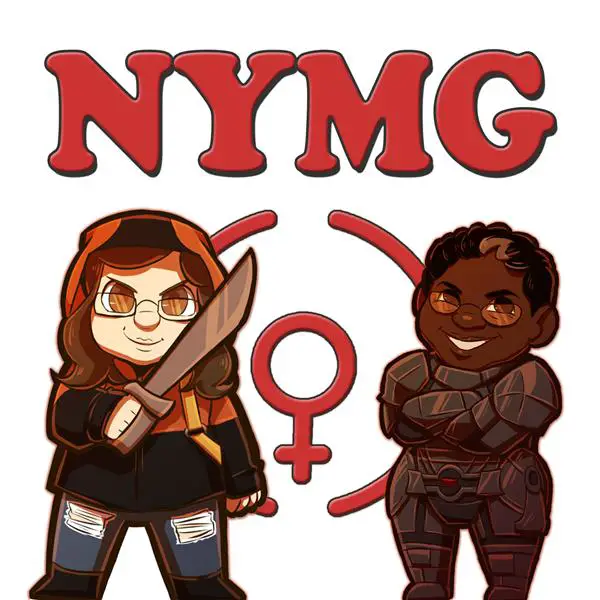 As you might expect from a project of this caliber, the debates are far from surface level. However, that doesn't prevent the hosts and guests from poking fun at the games and each other. Their scholarly brand of sass keeps the hour or more runtime from getting too dry. To aid in that goal, the episodes switch between current gaming news, scrutiny and calls to action seamlessly. In that department, it's honestly one of the most versatile podcasts I've come across in any genre.
Due to their recent foray into multimedia content, the podcast is released at a bi-weekly rate. You may not obtain new material as fast as with other podcasts, but that comes with the ability to catch up on the nearly 200 episodes already available without feeling overwhelmed. For the obligatory "but wait, there's more," all of the podcast squad's print content is also available if their oodles of commentary somehow isn't enough for you.
Add to your queue: Episode 68 – Giants and Volcanoes: History of Marketing to Women (or Not)