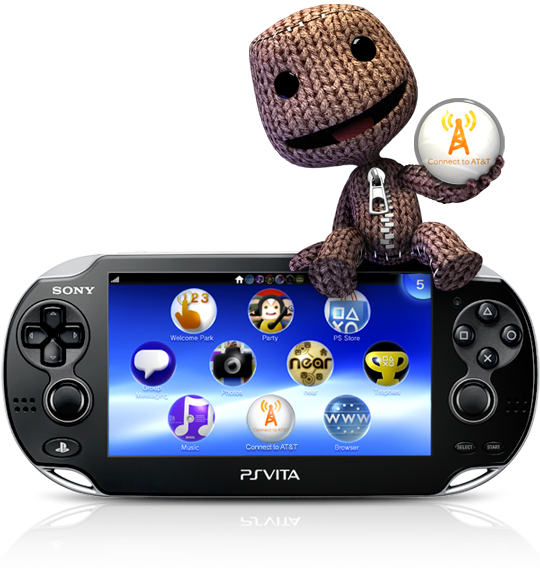 Image via Playstation.com
The Launch of the PS Vita was just a couple of days ago, and the hype couldn't be anymore intense. Â At $249.99, these portable consoles are not college budget friendly.
The big question is, is it worth it to buy a $249.99 portable console? Â We've all seen how portable consoles are going out of style. Â It's not feasible to get a portable console when you have your smartphone around. Â Plus that means it's one more item to carry around in your backpack/purse. Â The games may be better on a console, but they're not as convenient.
The PS Vita, which has been called the equivalent of the PS3, has many cool features, including 3G through AT&T and apps like Twitter and Foursquare.  There's also a way to IM and receive texts through this mini console.  Front and rear cameras are there too, but everyone uses their phone nowadays for that.  It also has a front and a rear touch screen.  That feature is relatively new to mobile consoles, and it'll be interesting to see how it's incorporated into games.  The colors are supposed to be jaw-dropping because of its OLED screen.  Sony advertises that OLED can display 16 million colors.  Oh and did I mention it has GPS?  That is pretty damn awesome.
It has a decent lineup of games, but most of them cost about $40, so it's only about $20 cheaper than a game for a home console. Â Unfortunately, if you want to stay up to date on most games, then you probably will have to spend a good amount of your money on these games. Â The choice is up to you whether to spend money on games for a portable console, or games for a home console. Â Or you could choose to save money on food (the healthy way) and buy even more games.
I'm sure that this would be great to play in between classes or on the bus ride home, but how much of your student loans will you really be putting into this? Â Hopefully none. Â If you're a PlayStation guy (or girl) then you definitely want to invest in this. Â It is backwards compatible, so none of those PSP games will go to waste. Â If you're not a PS gamer, then it's probably not worth it. Â Maybe when the price drops, you can test the waters for yourself. Â I know I've always wanted to play Little Big Planet, and this may be my opportunity.